One of the benefits of this kind of tour is that you get to meet the people behind the various bars and breweries, and to hear them tell the story behind the company and explain how they think. At Boelens we got more of this, since we were met by the founder and brewer, Kris Boelen himself. (This is part 2 of the Scandinavian beer bloggers' tour.) ...
Read | 2014-05-09 16:05 | 1 comment(s)
I haven't really explored the Brussels beer scene much, and had never been to Moeder Lambic, so I had very little idea of what to expect. At first glance it seems rather ordinary. Some cafe tables outside, kind of sterile inside. Huge number of taps, a little over 40. Obviously well-chosen selection, with a strong emphasis on Belgium, but also some foreigners. (This is part 1 of the Scandinavian beer bloggers' tour.) ...
Read | 2014-05-06 15:26 | 0 comment(s)
It seemed to good to be true. Tourism Flanders was inviting me on a four-day trip of Belgian beer, and the only thing they required in return was that I write at least one blog post about it? With no constraints whatever on the content? The email seemed way too professional for a scam, though, and the conditions and details were very convincing and well thought out. So in the end I decided manna really had descended from heaven, totally unexpected, and undeserved. ...
Read | 2014-05-02 19:24 | 2 comment(s)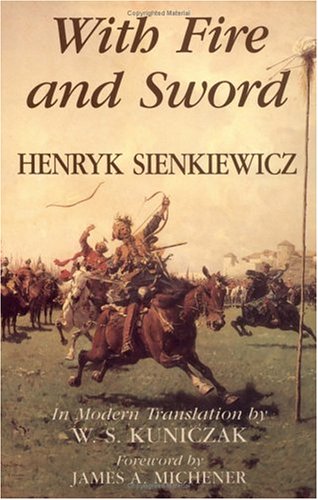 Before going to Poland back in 2007 I checked Ratebeer, as one does, to see what the best beers from Poland were. This was before craft brewing hit Poland in a big way, so I assumed I'd see the odd dark lager and perhaps a porter or two, with pretty low ratings. To my surprise I found that most of the highest-regarded "beers" from Poland were meads. Not only that, but the best were considered among the top 1% on Ratebeer, and people were raving about them in the reviews. ...
Read | 2014-04-29 19:52 | 1 comment(s)
The Norwegian government alcohol monopoly, called Vinmonopolet in Norwegian (literally the Wine Monopoly) has released sales figures for 2013, so I thought I'd carry on my series of blog posts analyzing their sales figures. The data set starts in 2007 and shows both total sales figures for each product category (like wine, beer, spirits, etc) as well as the best sellers within each category. ...
Read | 2014-03-29 14:51 | 0 comment(s)
I wrote earlier about how I went to Sogndal to brew a traditional Christmas beer there. Unfortunately, since I had to get back to work, I left Sogndal the next morning, just as the beer was beginning to ferment. There was no way I could bring a big can of fermenting wort on the little propeller plane I was taking back home, so I just had to go home hoping we could find some way to transfer the beer. As luck would have it, a kind colleague was celebrating Christmas in Sogndal, and brought a 10-liter can of the beer back over the mountains, so I got to try it. ...
Read | 2014-02-01 11:47 | 1 comment(s)
When cousin Svein asked if I wanted to come to Sogndal to learn how to brew a traditional Norwegian farmhouse ale there was only one possible answer. One of the researchers at Western Norway Research Institute, Carlo Aall, is a traditional brewer, and offered to teach the other employees the art of traditional brewing. To give us an experience closer to the original, he'd been allowed to use the brewhouse at Amble Gård, a farm in nearby Kaupanger. I'll describe the procedure first, then give the recipe at the end. ...
Read | 2013-12-01 16:34 | 7 comment(s)
If I say "domesticated animals", yeast is perhaps not the first thing that springs to mind, but it was actually one of the first organisms to be domesticated. Evidence of domesticated yeast goes back at least 4000 years. Yeast has been produced commercially since at least the early 19th century, and fairly quickly drove out the private strains that people used to keep at home. ...
Read | 2013-11-07 18:19 | 19 comment(s)
It's a well-kept secret that in Norway there exists a homebrewing tradition completely separate from the modern homebrewing that's taken off in the last few decades. The traditional homebrewers don't make porter and IPA, instead they make stjørdalsøl, konnjøl, maltøl and other old styles that hardly anyone outside of Norway ever heard of. Michael Jackson visited some of these brewers back in 1995, but since then things have been quiet. ...
Read | 2013-10-27 13:24 | 14 comment(s)
When I landed in Riga, I have to admit I was more curious about the state of Latvian beer than about the city itself. Specfically, I wanted to know whether there were beers of the Lithuanian farmhouse ale type being brewed in Latvia. My sources were telling me no, but I figured there's always a chance. If nothing else, it should be fun to search. ...
Read | 2013-10-07 19:00 | 1 comment(s)