I've been reviewing beers on RateBeer.com for a while now, especially Norwegian beers, and thought it might be interesting to take a look at how the different Norwegian brewers have fared in my ratings. RateBeer allows premium subscribers to download a CSV file containing all their ratings, and so producing a table of Norwegian brewers ranked by average rating was a simple matter of a little Python programming. ...
Read | 2006-05-02 20:50 | 11 comment(s)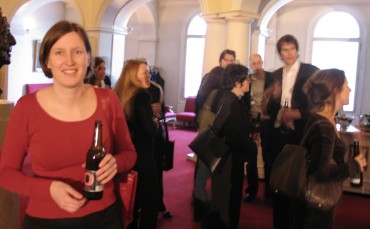 A week ago or so I received an email from my girlfriend about a play she wanted to see at the National Theatre: Gildet på Solhaug, or The Feast at Solhaug, by Ibsen. The play was to be performed in the restaurant at the theatre, accompanied by medieval food (the play takes place in, well, it's not entirely clear when, but it sounds as though it might be around 1300), and three kinds of beer from Nøgne Ø. I of course said yes at once, and so we went tonight. ...
Read | 2006-04-02 21:10 | 0 comment(s)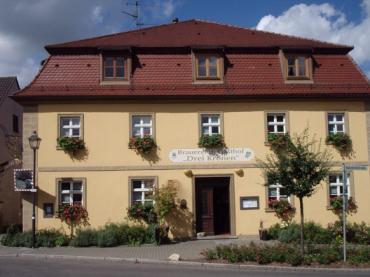 The Fränkische Schweiz, or Franconian Switzerland, is a small, hilly area north of Nürnberg between Bamberg and Bayreuth which is full of idyllic small towns and villages, strange rock formations, and small streams and rivers. More importantly, it's also full of small family breweries. After we left Bamberg we headed into this area towards Kulmbach, and after visiting Kulmbach and Bayreuth we headed back in for some sightseeing (and beer research).
...
Read | 2006-02-12 23:47 | 2 comment(s)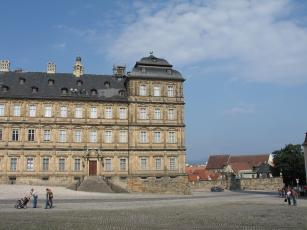 Bamberg is an outstandingly beautiful city and also home of the Rauchbier (literally "smoke beer"), and so the visit here was one of the high points on our trip. It turns out that Bamberg has no less than nine breweries, so sampling all the Bamberg beers actually requires quite a bit of work. All of the breweries have their own taverns or biergartens serving the beer, and two also combine the tavern with an inn where you can stay at a very reasonable price. ...
Read | 2006-01-02 02:12 | 2 comment(s)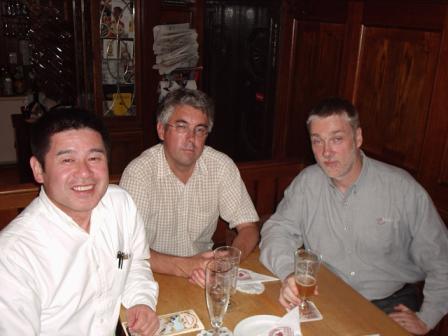 When I went to Leipzig for the TMRA '05 conference I discovered that Leipzig is actually the home town of a rather obscure beer speciality, called Gose. Gose is like a cross between Berliner Weisse and Belgian witbier in that it's a sour wheat beer spiced with salt and coriander. This may sound like a tall tale, but I assure you it is actually true. ...
Read | 2005-12-04 21:05 | 2 comment(s)

One thing I've always found shocking as a beer drinker is the level of knowledge about, and, even worse, interest in, beer among the people who make a living serving it. That is, waiters and bartenders. A general rule is that only in (let's say) 1 out of 10 cases will you actually get the full list if you ask what beers are available, and very often the menu won't have the full list, either, if they even bother to list beers on the menu. In most cases some persistence is required in order to actually find out what's on offer, and in some cases a lot. ...
Read | 2005-10-02 21:10 | 13 comment(s)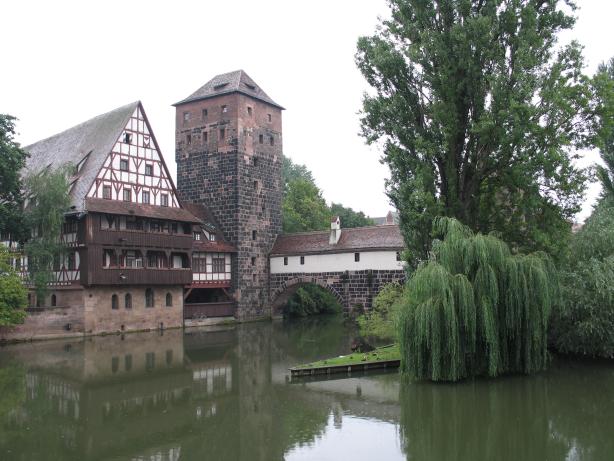 Our recent beer holiday started in Nürnberg, a city of roughly 500,000 people in Upper Franconia. (Nürnberg is usually spelled "Nuremberg" in English, but I can't quite bring myself to do it, hence the spelling in the title.) As a tourist destination, Nürnberg has some attractions to recommend it, primarily the Altstadt (old town) with its town wall, and the Kaiserburg (imperial castle). For beer hunters it's an OK place to visit, but not really outstanding. ...
Read | 2005-09-25 19:52 | 2 comment(s)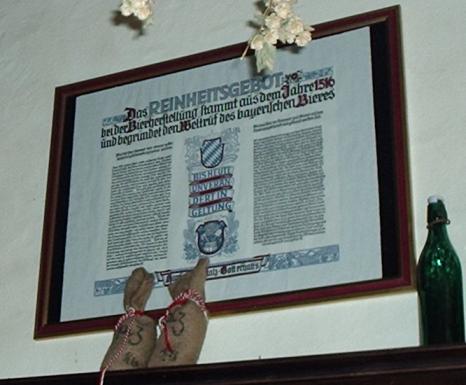 One thing I found very interesting in Germany was the attitude to the famous German purity law for beer (or Reinheitsgebot in German). German beer is famous world-wide for quality, and for being made without additives, and a lot of this stems from the purity law. Germans take great pride in this law, but their relationship to it can be a little puzzling at times, and the law is not only positive. ...
Read | 2005-09-17 16:55 | 13 comment(s)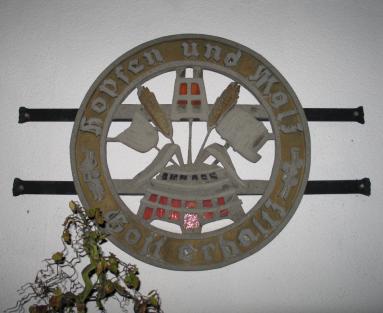 Beer in Franconia is something of a paradox: on the one hand there is a great profusion of breweries and beer styles, but on the other hand modern beer interest as found in other countries seems completely absent. This makes tasting beer in Franconia more of a challenge than in many other places, but also more rewarding. ...
Read | 2005-09-15 23:40 | 1 comment(s)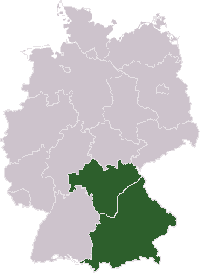 When covering our holiday in Franconia, I figured it might be useful to start by explaining a little about Franconia, since it's an area few people really know much about. Most people, I think, know about Bavaria (Bayern in German); the southeasterly state of Germany, famous for wheat beer, Octoberfest, and so on. Franconia (Franken in German) is part of the state of Bavaria, but don't call a Franconian a Bavarian, as this is much like calling a Scotsman English. Franconia considers itself a separate region, and really is quite different from Bavaria, despite formally being part of the same state. ...
Read | 2005-09-10 21:34 | 9 comment(s)