My friend and Ontopian colleague Geir Ove Grønmo (yes, he of the fridge and the typed data) has started his very own beer blog. He's a dedicated home brewer who has been brewing for at least three years already, and even won a first prize in the Norwegian home brewing championship before he started brewing stuff that was too hard-core to appeal to the judges. ...
Read | 2006-08-17 20:49 | 0 comment(s)
Most people who are not into beer tend to divide beer into two types: normal and dark, and they'll tell you things like "I don't like dark beer," which makes no sense. It's like saying "I don't like red-coloured drinks". There are lots and lots of different kinds of dark beers, and they all taste different. So you may find that you like many of them, or some of them, or, theoretically, none of them, but as long as you think that "dark beers" share more than just the colour, you are clearly not in a position to judge. ...
Read | 2006-08-17 20:23 | 4 comment(s)
Before travelling to a new city I always do some research on ratebeer.com and beeradvocate.com so that I know where to find good beer when I arrive. This means weeding out the places I don't want to bother with, and making sure I know what the ups and downs of each place are. ...
Read | 2006-07-25 21:56 | 10 comment(s)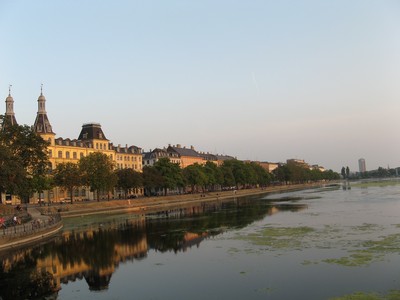 I spent last weekend in København (or Copenhagen), the city that for four centuries was the capital of not just Denmark, but also Norway. At that time Oslo was just a tiny provincial backwater compared to København, and in beer terms the relationship has not changed since. In København even the grocery stores in many cases have a better beer selection than the wine monopoly does in Norway. This probably has a lot to do with the Danes' relaxed attitude to life in general, and alcohol in particular. In Denmark schnapps for lunch is perfectly common, and asking for non-alcoholic beer more is likely to raise a laugh than actually getting you any. (I know; I've tried.) ...
Read | 2006-07-24 22:39 | 4 comment(s)

Beer can be made from many different ingredients, but chipotle, that is, smoked jalapeños, has to be among the more unusual. It's brewed by the Rogue brewery in Portland, Oregon, which is one of those breweries which make almost nothing but really good beers. I was surprised to see that they'd brewed a beer using chipotle, called Rogue Chipotle Ale, which we tasted at an Ontopia beer tasting evening at work today, courtesy of Geir Ove. (That is, at work, after work.) ...
Read | 2006-07-17 21:09 | 0 comment(s)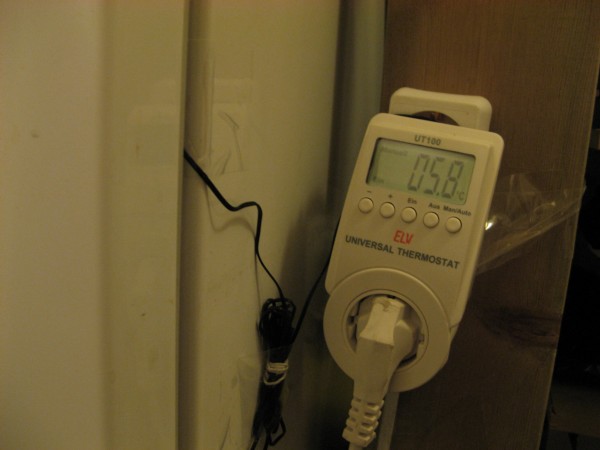 Some people care more about the temperature of their beers than others, and my friend Geir Ove has gone further than most. He convinced his wife they needed a new refridgerator, and once they'd bought it he took the old for use as a beer refridgerator. It's at all times filled up with four kegs of homebrew, plus innumerable bottles from all over the world. ...
Read | 2006-07-15 15:01 | 1 comment(s)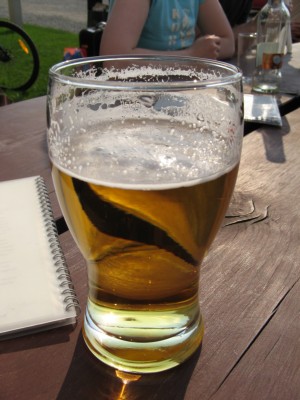 Getting good beer in Norway is hard, but possible; getting well-tempered beer in Norway is nearly impossible, unfortunately. Most pubs and bars will serve the beer at refridgerator temperature, which ranges from too cold to much too cold. The problem with this is that the taste of the beer is subdued, which means that a lot of the more subtle flavours become impossible to detect, and the main flavour is weaker. ...
Read | 2006-07-13 17:33 | 15 comment(s)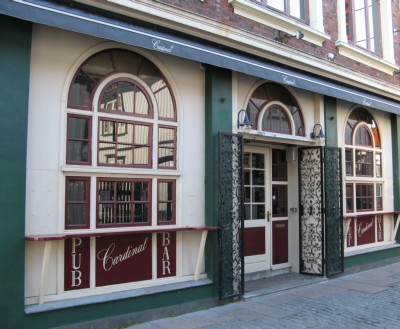 I've been tasting all the Norwegian beer I could find for years, and tonight I had an experience I didn't think I could have in Norway any more. I've just spent an entire evening drinking Norwegian specialty beers, none of which I'd ever tasted before, and I had to leave many more beers behind when leaving. Clearly something good has happened to the Norwegian beer market. ...
Read | 2006-06-30 20:51 | 1 comment(s)
I've been reviewing beers on RateBeer.com for a while now, especially Norwegian beers, and thought it might be interesting to take a look at how the different Norwegian brewers have fared in my ratings. RateBeer allows premium subscribers to download a CSV file containing all their ratings, and so producing a table of Norwegian brewers ranked by average rating was a simple matter of a little Python programming. ...
Read | 2006-05-02 20:50 | 11 comment(s)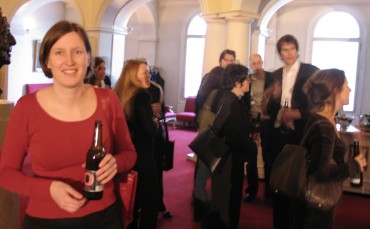 A week ago or so I received an email from my girlfriend about a play she wanted to see at the National Theatre: Gildet på Solhaug, or The Feast at Solhaug, by Ibsen. The play was to be performed in the restaurant at the theatre, accompanied by medieval food (the play takes place in, well, it's not entirely clear when, but it sounds as though it might be around 1300), and three kinds of beer from Nøgne Ø. I of course said yes at once, and so we went tonight. ...
Read | 2006-04-02 21:10 | 0 comment(s)