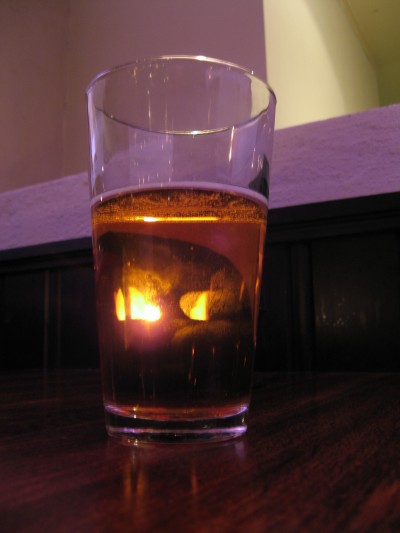 I've already written about my previous visit to the microbrewery at Milltown (Møllebyen) in Moss; last week I was there again, together with Geir Ove. I should add that the reason I made the trip was that I'd met the brewer (David Dudek) at the Norwegian Christmas Beer festival (wanted to blog that; didn't have time). David told me that he was taking over as brewer, and of his plans to change the brewery's profile a bit. This made me decide to give the brewery another try, and I'm glad I did. ...
Read | 2007-02-19 22:21 | 0 comment(s)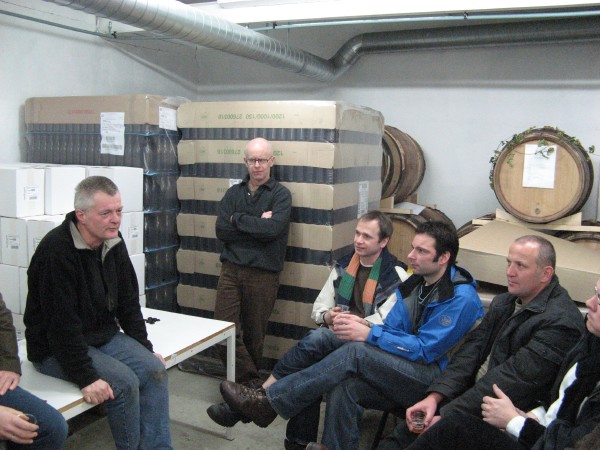 On Friday I went to Drammen for a tour of Haandbryggeriet, one of the new Norwegian craft brewers. We were treated to a tour round the brewer itself, got to taste four of their beers, and then went pub crawling in Drammen. The tour is a standard service offered by the brewery, and we were told they have groups coming about once a week. At 80 NOK per person it's a really good offer in my opinion. ...
Read | 2007-01-14 22:27 | 3 comment(s)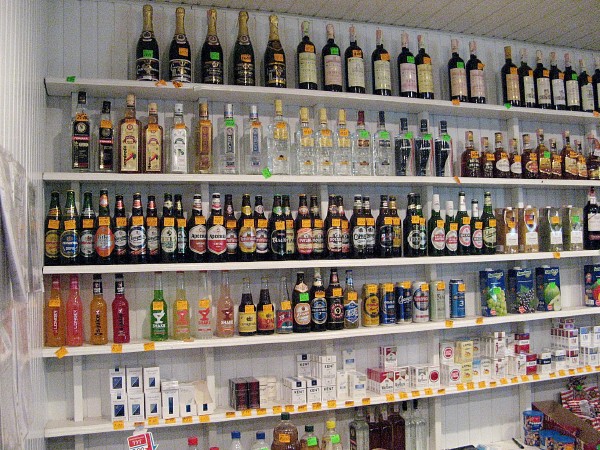 During the Russian/Ukrainian holiday I took a number of beer photos specifically for use when blogging about the beer, but then they were lost, so I did the blog posting with new photos taken at home. Now, of course, most of them are found again, and so I decided to do a piece with just beer photos. I thought about calling it "Ukrainian beer porn", but decided that pictures of industrial pale lager wouldn't be desirable enough to warrant the name "porn". ...
Read | 2006-12-02 12:53 | 13 comment(s)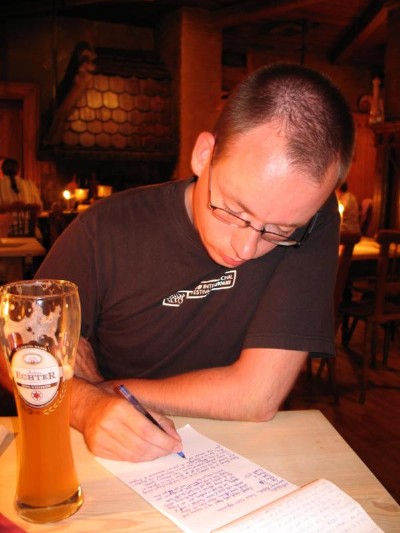 I've been rating beer (using RateBeer) for well over a year now, as a way to keep notes on what I've drunk, and how it tasted. I wanted to write up a reminder for myself of the interpretation of the RateBeer scale that I've developed over this time. And since other people might be interested I decided I might as well write this up on the blog. ...
Read | 2006-11-01 21:29 | 7 comment(s)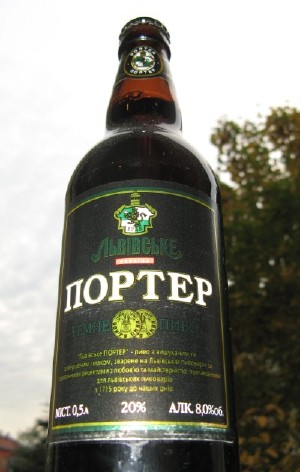 Russia and the Ukraine may sound like terrible destinations for anyone looking for a decent pint of beer, and while both countries are for the most part deserts of pale lager, things are not nearly as bad as they may seem. There are some interesting beer styles, some brewpubs, and the quality of the industrial beer (especially in the Ukraine) is not at all bad. And prices are low, of course. ...
Read | 2006-10-28 15:55 | 26 comment(s)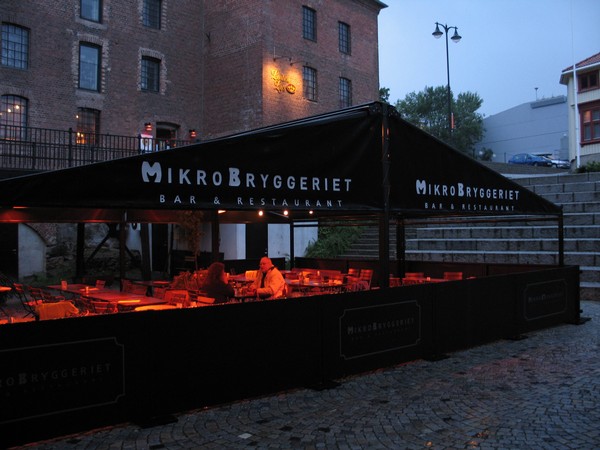 The title of this posting probably sounds like a silly joke, but Moss is famous in Norway for "Mosselukta" (the Moss smell). As soon as I stepped off the train I could not only smell it, but also see the factory chimney from which it issued. The cellulose factory of Borregaard is located in the centre of Moss, and spews out sulphurous fumes that smell faintly like rotten eggs. It used to really stink up the whole town, but in the last decade or so it has gotten better. Still, not the best conditions for trying a microbrewery with outdoor serving, but having spent 40 minutes (and 200 kroner) on the train, I gave it a try anyway. ...
Read | 2006-08-19 21:09 | 0 comment(s)
My friend and Ontopian colleague Geir Ove Grønmo (yes, he of the fridge and the typed data) has started his very own beer blog. He's a dedicated home brewer who has been brewing for at least three years already, and even won a first prize in the Norwegian home brewing championship before he started brewing stuff that was too hard-core to appeal to the judges. ...
Read | 2006-08-17 20:49 | 0 comment(s)
Most people who are not into beer tend to divide beer into two types: normal and dark, and they'll tell you things like "I don't like dark beer," which makes no sense. It's like saying "I don't like red-coloured drinks". There are lots and lots of different kinds of dark beers, and they all taste different. So you may find that you like many of them, or some of them, or, theoretically, none of them, but as long as you think that "dark beers" share more than just the colour, you are clearly not in a position to judge. ...
Read | 2006-08-17 20:23 | 4 comment(s)
Before travelling to a new city I always do some research on ratebeer.com and beeradvocate.com so that I know where to find good beer when I arrive. This means weeding out the places I don't want to bother with, and making sure I know what the ups and downs of each place are. ...
Read | 2006-07-25 21:56 | 10 comment(s)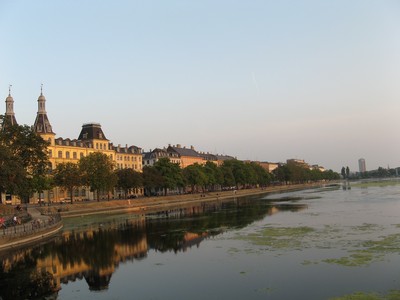 I spent last weekend in København (or Copenhagen), the city that for four centuries was the capital of not just Denmark, but also Norway. At that time Oslo was just a tiny provincial backwater compared to København, and in beer terms the relationship has not changed since. In København even the grocery stores in many cases have a better beer selection than the wine monopoly does in Norway. This probably has a lot to do with the Danes' relaxed attitude to life in general, and alcohol in particular. In Denmark schnapps for lunch is perfectly common, and asking for non-alcoholic beer more is likely to raise a laugh than actually getting you any. (I know; I've tried.) ...
Read | 2006-07-24 22:39 | 4 comment(s)