For the grand tasting at RBNAG'07 we had gathered 87 beers to be sampled during the course of the evening. If tasting 87 beers in a day sounds like hard work, I should point out that this is not actually what we did. We had 10 or so Nøgne Ø beers during the lunch, plus a little wine and liquor before that, and then 87 beers for the grand tasting. But then most people skipped some of the 87 beers, either to save their strength, or because they'd had them before, so the exact total is hard to judge. ...
Read | 2007-11-18 17:53 | 0 comment(s)
The title probably makes it sound as though I've been to yet another IT conference, but this was actually something completely different. RBNAG is short for RateBeer Norway Autumn Gathering, and this was the first gathering of Norwegian RateBeer users. There's been many of these in the US (they're already planning next year's in either San Diego or Philadelphia) and several in Europe, but this was the first in Norway. ...
Read | 2007-11-06 23:58 | 1 comment(s)
First there was Prague, but it was overrun by tourists. Then there was Krakow, but it suffered the same fate. Lviv, however, does not have this problem, and if you read the posting on how we got there you know why. ...
Read | 2007-09-30 21:03 | 10 comment(s)
I think I found a completely new use for the Python programing language while tasting beer with Geir Ove at Cardinal last week. Cardinal is a nearly perfect pub, but they serve their beers too cold. I typically solve this by ordering the beers a bit early, and using my hands. If desperate, I may put the beer on top of my laptop, which usually is quite warm. ...
Read | 2007-09-24 22:24 | 10 comment(s)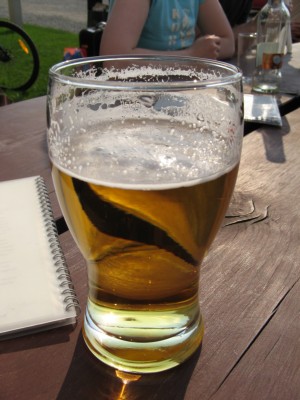 The same thing seems to happen over and over again: finding out what beers a place serves can be very, very tricky, even after you have been served. It really doesn't have to be that hard, but for some bizarre reason it is. So herewith some griping. ...
Read | 2007-07-10 21:50 | 5 comment(s)
In the skyscraper district of Shinjuku stands the famous Tokyo city hall. It's a huge modern building surrounding a circular plaza, with two giant towers rising on one side. The tops of the towers are studded with antennas, giving them a strange science-fiction look. At the top in one tower is an observation deck open to the public, and so we picked a day with clear skies to visit the tower and watch the view of the city from the top floor. ...
Read | 2007-06-30 15:57 | 2 comment(s)
Dogo is a small onsen (Japanese bath) town near Matsuyama on the island of Shikoku. The town is really centered on the bath house, which is said to be the oldest in Japan, dating back at least to AD 720. We took the tram from our hotel in Matsuyama, and went straight to the bath house. Buying a ticket is a bit tricky, since there are many choices, and the bath procedure is a bit complicated, but the helpful English brochure you get at the entrance explains it all. ...
Read | 2007-06-28 22:23 | 0 comment(s)
That there exists a place on this planet where you can choose between 40 different Japanese microbrewed beers on tap, some of them even real ale on cask, seems too good to be true, but it isn't. Bakushu Club Popeye in Tokyo actually does this. It serves reasonable western food, too, so we spent two entire evenings there, trying out the different beers. ...
Read | 2007-06-26 20:12 | 1 comment(s)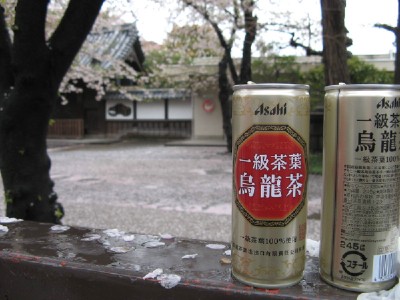 Japan is not, of course, a country with any great beer tradition to speak of, and so one may be forgiven for thinking that it's all a dreary swamp of bland pale industrial lager. There is some truth to this, but there is also a lot more going on in Japan, which has a thriving craft beer scene. There is also more to the industrial beer scene in Japan than one might think. Our recent holiday gave me some opportunity to study this, and this is a summary of what I found. ...
Read | 2007-06-04 20:52 | 13 comment(s)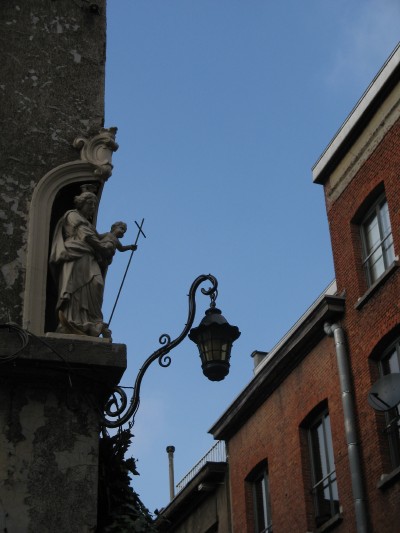 About a month ago my girlfriend and I went to Antwerp to relax, do some tourism, and try some new beers. Antwerp turned out to be perfectly suited to all three pursuits. The city isn't too big—a little smaller than Oslo—and the city center is very compact, and packed with historical buildings. The size is deceptive, though. Antwerp is one of the world's biggest ports, and has been a world center of trade since the 16th century. In fact, for a while in the 16th century Antwerp was northern Europe's second biggest city, before its role as a trade center was taken over by Amsterdam. ...
Read | 2007-03-25 20:47 | 3 comment(s)