Leuven - beer capital?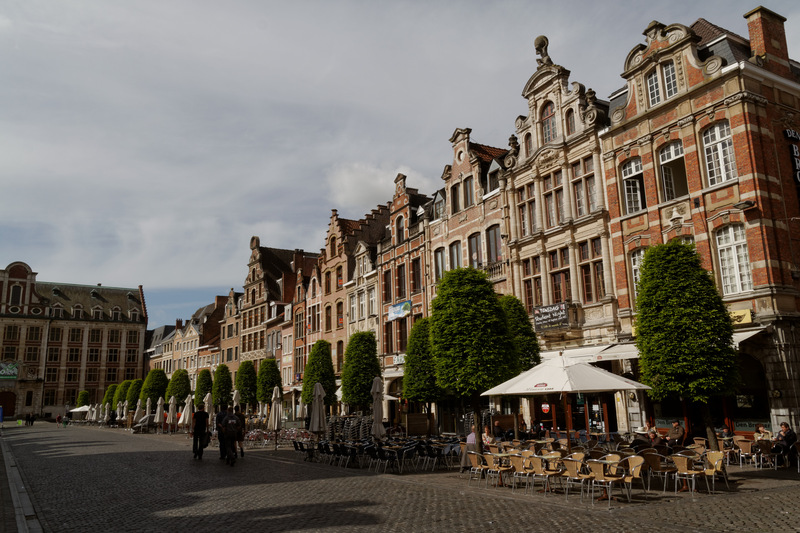 a

Oude markt, essentially one big bar
Our final stop on the trip was Leuven. On checking into my hotel room, I found some brochures that made me look closer. Leuven beercapital, they announced. Leuven? The capital of (presumably Belgian) beer? That may sound a bit odd, but let's look at Leuven's credentials. (This is part 7 of the Scandinavian beer bloggers' tour.)
Literally across the road from our hotel was the Stella Artois brewery, an enormous, modern brewery complex. Next to it was also the headquarters of Anheuser-Busch Inbev, the world's biggest brewing conglomerate, owning such brands as Budweiser, Stella Artois, Bass, Brahma, Michelob, Hoegaarden, Leffe, Staropramen, Beck's, Corona etc etc etc etc. With more than 150,000 employees, it's actually a pretty big company.
a

Stella Artois brewery
We were taken on a kickbike tour of Leuven, starting a few hundred meters from the hotel, by the canal. This canal, it turns out, is why the brewery is here. It goes to Mechelen, where it meets our old friend the Dijle, and was used to ship supplies into the Artois brewery and beer out of it. And as the guide explained to us, essentially this whole part of town was made up by the Artois brewery. When the brewery was modernized, it was all abandoned, and now makes up a kind of wasteland along the canal.
However, the guide told us, there is now a plan to tear most of it down, and replace it with modern housing. The remaining bits will be renovated and turned to new uses. The huge grain silos, for example, was to become a hotel. The demolition has begun already, and the first houses have been built. Still, there was more than enough left to give some idea of just how vast this brewery once was.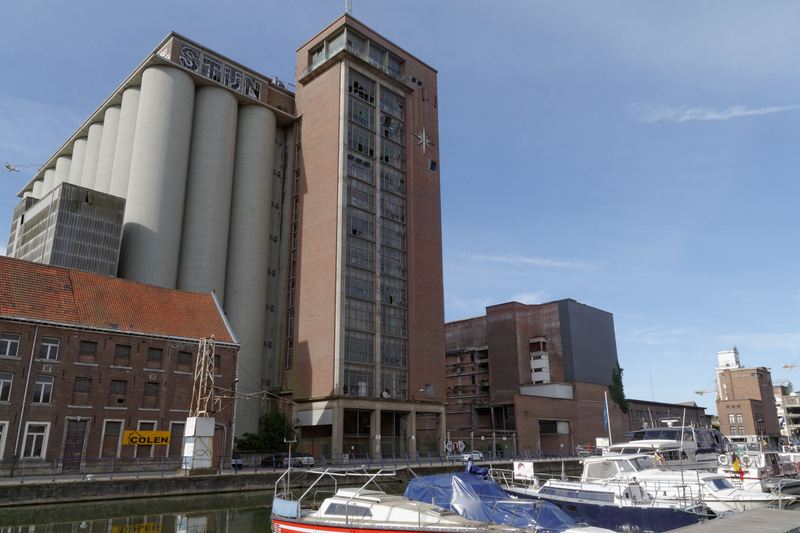 a

Old grain silos
Then we go kickbiking off, and within a couple of minutes we are suddenly in the medieval part of Leuven. The transition is abrupt and disorienting. As we move along, the guide keeps pointing out the locations of former breweries. In one street by the river there were more than 30 breweries. In another place, city records show a brewery some distance from the river was granted the right to build a pipeline to get river water. So clearly brewing in Leuven was about a lot more than just the Artois Brewery.
The kickbike tour ends up at the Domus brewpub, where we are having lunch. The brewpub is in an old historic building, and quite nice inside. The food is good, too. The beers, on the other hand, are more average, and to be honest quite bland. For the thirsty beer lover, Leuven has quite a few more places to offer, however, to be covered in the next blog post. Among them a bar with 3000 different beers.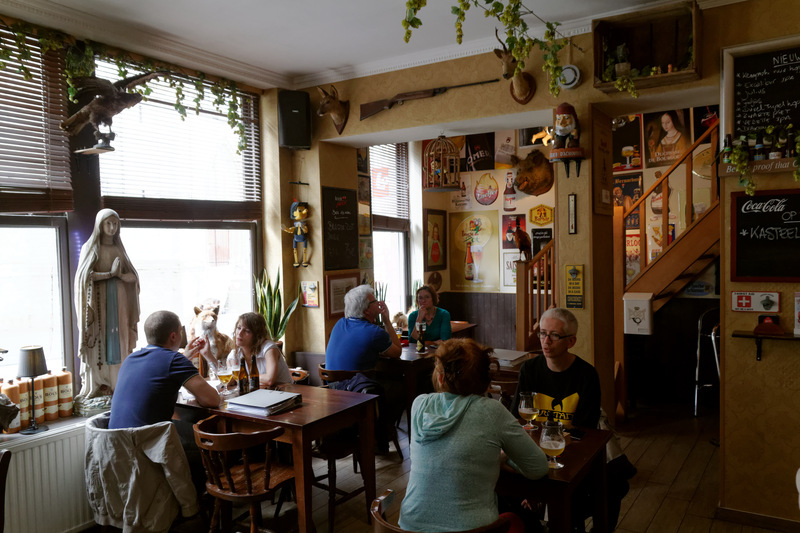 a

At Domus
Leuven has more going for it than just this. Recall that professor Delvaux set up a Malting and Brewing Lab at the local university, and other research institutes in Leuven seem quite strong on research into the biology of yeast. Also, if you remember the article about brewery de Kroon, Leuven used to be home to two beer styles that are now just about extinct: Leuvenbier and peeterman. The latter has been brewed by both Domus and Artois as late as the 1990s. Leuvenbier is, as far as I know, extinct, but de Kroon is just 10 kilometers outside Leuven, and now brews a peeterman.
So, while Leuven probably isn't the first city in Belgium beer enthusiasts would think of visiting, neither should it be the last. Headquarters of the world's biggest brewery conglomerate, a whole suburb essentially made up of a regenerated brewery complex, two historic beer styles, and a beer cafe with 3000 beers on the menu. Plus two major beer research institutions.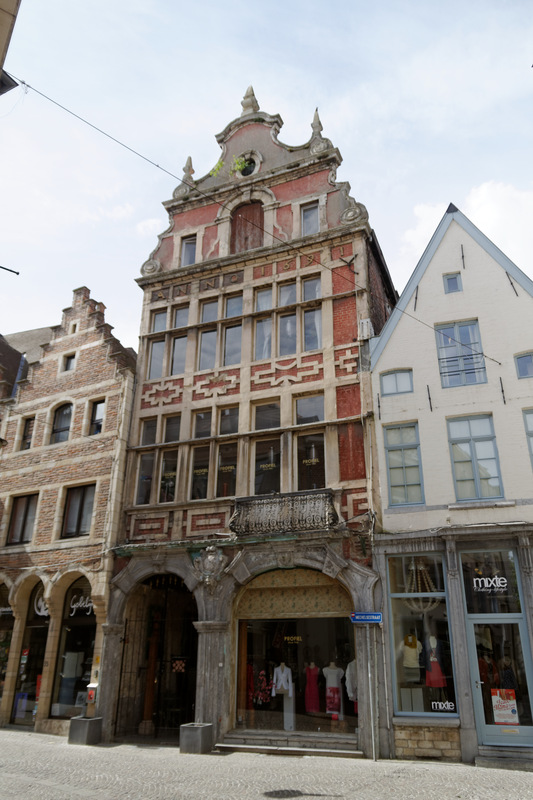 a

18th century brewery
And, trying to think of a Belgian city that deserves the beer capital title more it strikes me that, in fact, in Belgium most of what's interesting in the way of beer takes place outside the big cities. Even some of the best bars and restaurants are in small villages or just by the side of the road.
It may well be that the best way to explore Belgian beer is by bicycle. It's not like the attractions are far apart.
Similar posts
Arriving at the de Kroon Brewery we're met by a smiling, kindly man in his forties
Read | 2014-05-19 21:08
It seemed to good to be true
Read | 2014-05-02 19:24
No comments.
Add a comment