A review of Norwegian brewers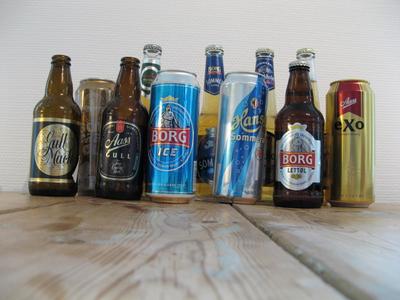 Norwegian beer
I've been reviewing beers on RateBeer.com for a while now, especially Norwegian beers, and thought it might be interesting to take a look at how the different Norwegian brewers have fared in my ratings. RateBeer allows premium subscribers to download a CSV file containing all their ratings, and so producing a table of Norwegian brewers ranked by average rating was a simple matter of a little Python programming.
The results are as follows, using the RateBeer.com scale of 0.5 to 5.0:
| Brewer | Average | Ratings |
| --- | --- | --- |
| Nøgne Ø | 3.9 | 9 |
| Haandbryggeriet | 3.7 | 7 |
| Berentsens Brygghus | 3.7 | 2 |
| Baatbryggeriet | 3.5 | 2 |
| Oslo Mikrobryggeri | 3.3 | 4 |
| Aass | 3.0 | 12 |
| Mack | 2.9 | 8 |
| Hansa Borg | 2.7 | 21 |
| Ringnes | 2.5 | 36 |
| Grans | 2.2 | 8 |
The most interesting thing about this result is how the table is cleanly separated in two halves: craft brewers as the top five, macro brewers as the bottom five. I'll walk through the other entries in order, commenting as we go. Note that lots of Norwegian breweries have been acquired by larger breweries that have kept the labels and sometimes also the actual brewing facilities around, so the scores of the macros include a number of beers that have the names of other breweries on the label. (Anything that says "Frydenlund" will be counted as a Ringnes beer, for example.)
That Nøgne Ø should appear first is not at all surprising. They are the star of Norwegian craft brewers, the ones that have been the most successful outside of Norway, and the ones that have really gone the furthest towards turning a micro brewery into a successful larger-scale operation. They also brew what I consider to be Norway's best beer.
Haandbryggeriet is also a craft brewer, but smaller than Nøgne Ø, a later entrant on the scene, and not quite as well reputed. It seems likely that they were inspired by Nøgne Ø (certainly their labels are strongly reminiscent of the Nøgne Ø ones).
To see Berentsens Brygghus in the third place surprised me, as I didn't remember their beers as particularly great. Rereading my reviews I see that same surprise there; I just didn't expect that much from this brewery, but they certainly did deliver. An interesting item about them is that they are a family cider brewer dating back to 1895 that's recently branched out into beer.
Baatbryggeriet, a very small craft brewer from Vestnes outside Molde placed fourth, not surprisingly. They only have two beers, a brown ale and an IPA, both decent.
Oslo Mikrobryggeri is the only brewpub in Oslo, and for them to place fifth is reasonable. They have some good beers, some not so good, and are in general decent.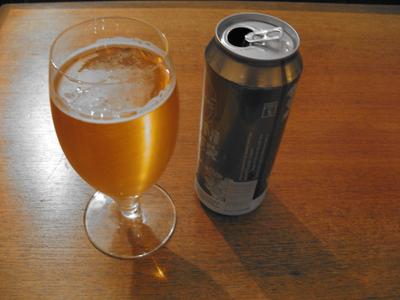 Ringnes Sommerøl
Aass is the first of the macro brewers, and I'm happy to see them in that position. They are, in my opinion, Norway's best macro brewer, located in Drammen, and brewers of Norway's best easily-available beer.
Mack follows very closely behind Aass, and to be honest I couldn't really swear to Aass being better than Mack. Mack is noteworthy for being the world's northernmost brewery, located in Tromsø at 69° north.
Hansa Borg, the third of the macros, is a merger of the Hansa and Borg breweries, and if I were a local patriot I'd probably have placed this at the top, as I grew up not far from the town where Borg is. They really deserve to come below Aass and Mack, however, so I'll leave them where they are.
Ringnes is the near-monopolist on the Norwegian market that everyone loves to hate, and I'm happy to see them placed second to last. Probably a combination of the number of pointless pale lagers they produce and the poor quality of these is what earned them a well-deserved average of 2.5 points over 36 beers. Having said that they can also produce quality beers, and their Julebokk is in my opinion Norway's best macro beer. (Only available for Christmas, unfortunately.)
It's somewhat amusing that Grans should place last as the only thing that sets this brewer apart is the low prices, and with an average of 2.2 (which is really dismal) it's pretty clear that low prices is their only selling point. Their Lyst Øl is my lowest-rated beer ever so far at 1.1.
In closing I should note that this review of Norwegian brewers is not really complete, and the main omission is Atna Brewery, a recently-started craft brewer, whose distribution hasn't really gotten started yet. There are also some others, but their beers are very hard to find, and they are all very small.
Similar posts
I did another post on this subject back in May 2006, but since then I have done lots more ratings of Norwegian beer, and a number of new breweries have appeared, and so it seems about high time to revisit the subject
Read | 2008-08-02 15:52
Beer enthusiasts like to say that people who argue over which industrial pale lager is best are missing the point, because they all essentially taste the same, and none of them are very good, anyway
Read | 2011-05-08 16:23
Yngvar - 2006-05-03 22:37:52
Lervig is another Norwegian micro, and I guess you would place them somewhere along with the macros.
Lars Marius - 2006-05-03 23:44:04
I'd really like to try both Møllebyen and Lervig if I can. I haven't been able to find any Lervig beers yet, and I haven't been to Moss for ages. I'd also like to try any other Norwegian brewers I can find, but, well, it's kinda difficult.
Anyway, thanks a lot for the tips. The idea is to try to do this again next year, when I've accumulated more ratings (with luck from some more breweries, too). Maybe I should take the train to Moss one evening and give the brewpub a try...
Knut Albert - 2006-05-05 07:55:36
My ratings are very similar to yours, Lars Marius. And I would be happy to join you on the train to Moss. Early June, perhaps?
Lars Marius - 2006-05-05 08:22:26
A trip to Moss in June sounds good. June 8-10 or 16-30 would work for me.
Rolf Hammersborg - 2006-06-06 03:51:20
Are you guys really going to Møllebyen? I'm flying in to Oslo from Chicago on the 17th and I might be able to join you. Thanks.
Lars Marius - 2006-07-20 10:17:10
We were thinking seriously about it, but couldn't find a date that worked for both of us. So it hasn't happened yet, but it still may. But I guess by then you'll be back in Chicago. Too bad. :)
Diana Petitclair (nee) Isaksen - 2009-03-15 20:48:13
Any brewerys in Alseund? MY FATHER WAS BORN THERE (ISAKSEN)
Lars Marius - 2009-03-16 03:53:31
I'm afraid there are no breweries in Ålesund, or anywhere really close. There used to be a small craft brewer in Vestnes outside Molde, but it is now closed. The nearest breweries are in Flåm and Trondheim.
Kenneth Johnson - 2010-09-03 13:06:45
Are any Norwegian beers sold in the USA ?
Lars Marius - 2010-09-07 10:21:23
Kenneth: both Nøgne Ø and Haandbryggeriet are imported to the US, by the Shelton Brothers, and perhaps also others. Well-stocked liquor and beer stores may well have them. I've also seen Aass, but I doubt it's easy to find.
Mark - 2011-09-21 07:37:40
"It's somewhat amusing that Grans should place last as the only thing that sets this brewer apart is the low prices, and with an average of 2.2 (which is really dismal) it's pretty clear that low prices is their only selling point."
I am not Norwegian, but have lived in Norway for many years--and have been known to drink Grans and Ringnes for that matter on occasion. I would say that the low price point is pretty big factor in Norway where prices for beer are absolutely outrageous.
Add a comment