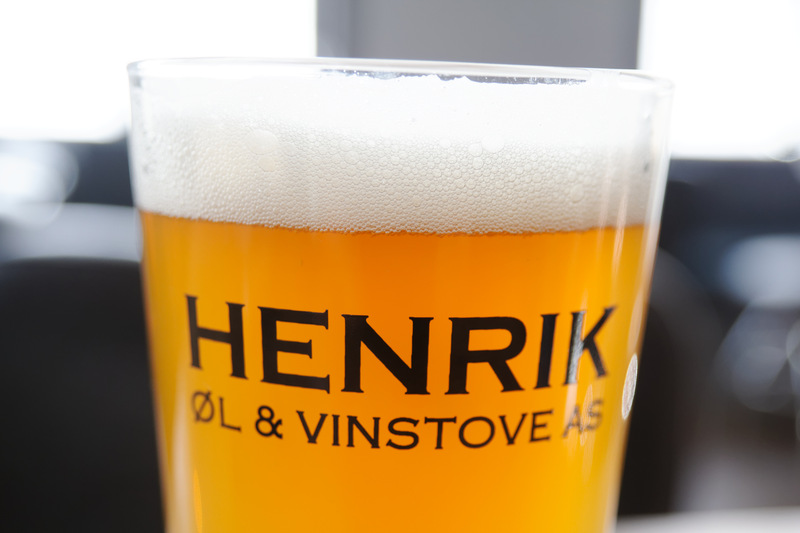 I don't mean that all beer judging is harmful all the time, but it's definitely the case that an education in beer judging can lead people astray. Michael Jackson once explained how scientifically trained brewers used to attack him for the way he described beers. They would come up to him saying he knew nothing about tasting beer, and that the proper terms for describing flavour were words like sulphury, rancid, solvent like, etc. What did he mean by using terms like spicy, floral, seductive? Did he have no education in tasting? To which Jackson's fantastic reply was "I understand. I will try to do better next time. Do you want me to describe your beer as sulphury, rancid or solvent like?" ...
Read | 2014-10-07 17:45 | 7 comment(s)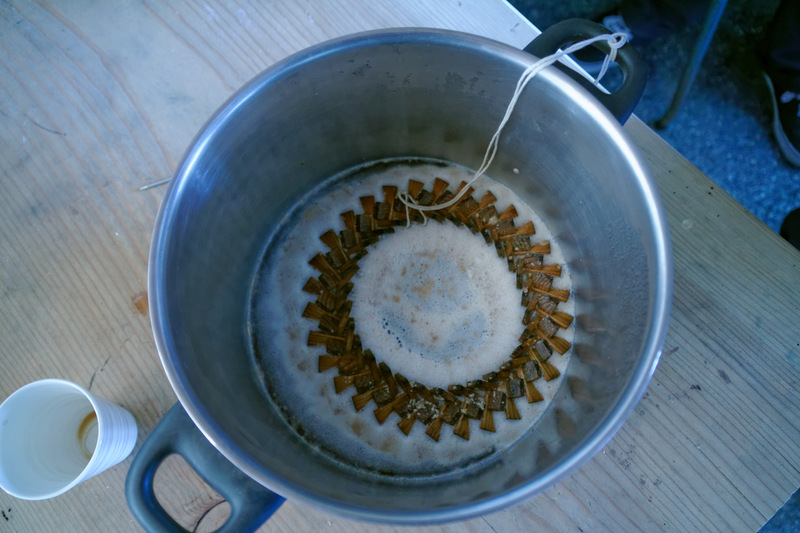 One of my goals for the Norwegian farmhouse ale trip was to see if kveik (family yeast) still existed in Norway, and to get samples if possible. To that end I bought six little plastic bottles to keep the samples in before leaving. At our very first stop, Sigmund was kind enough to let me take two samples. I took two because I wanted to send one to the National Collection of Yeast Cultures in Norwich, UK for analysis, and the other I wanted for myself. A side benefit of sending it to NCYC is that they keep the yeast in their collection, where it's preserved for posterity by being frozen. ...
Read | 2014-09-26 08:11 | 8 comment(s)
To better understand why vossaøl tastes the way it does I wanted to try to brew it with modern homebrewing equipment. So I teamed up with my friend Geir Ove Grønmo, who is an experienced homebrewer and had all the equipment we needed. The recipe is simplicity itself: pure pilsner malts, some noble hops, kveik (yeast). The biggest challenge is that the whole process takes so long. ...
Read | 2014-09-22 17:08 | 23 comment(s)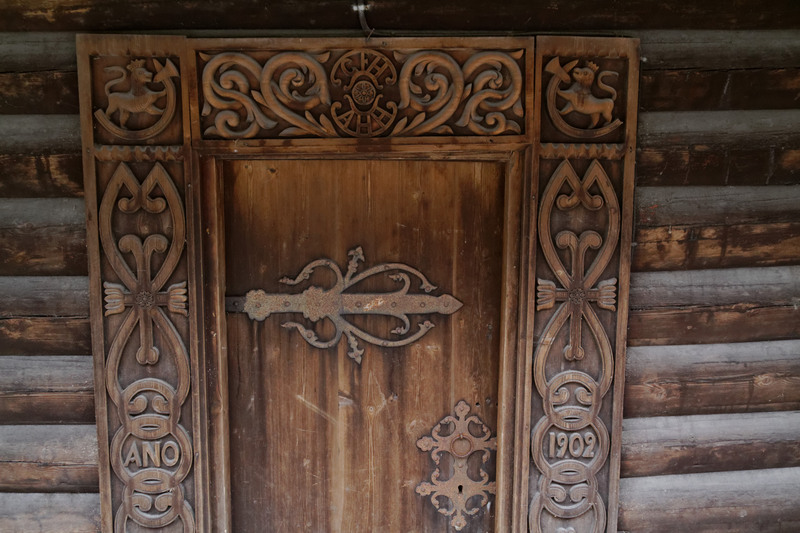 The definitive book on Norwegian farmhouse ale is Odd Nordland's "Brewing and beer traditions in Norway," published in 1969. That book is now sadly totally unavailable, except from libraries. In the foreword Nordland writes that the book is based on a questionnaire issued by Norwegian Ethnological Research in 1952 and 1957. After digging a little I discovered that this material is actually still available at the institute. The questionnaire is number 35, running to 103 questions. ...
Read | 2014-09-15 15:38 | 15 comment(s)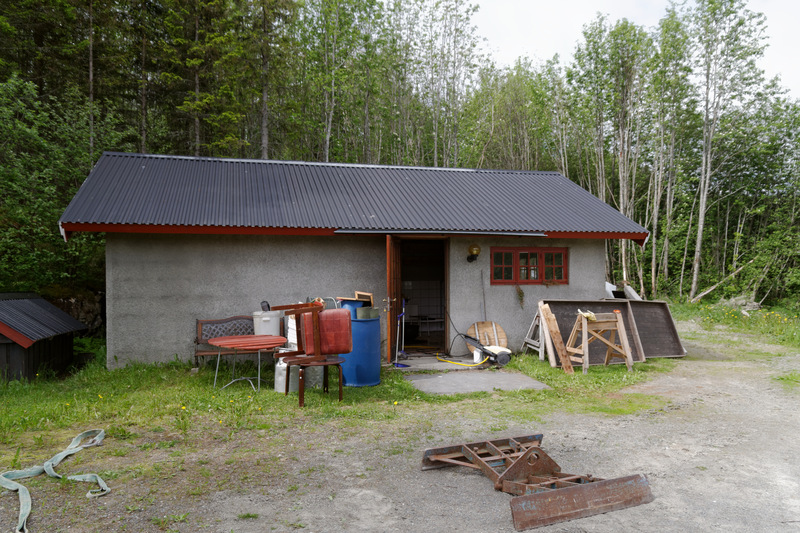 Our final stop on the trip was actually the first to be planned. Morten Granås has made a small business out of his såinnhus (malt house), receiving visitors on tours of the såinnhus, and so he's perhaps the best-known farmhouse brewer in Norway. He was in the book that roused my interest in farmhouse ale, and the Beer Trotter visited him a couple of years ago. So for once we are visiting a brewer who is already well documented, but I want to set out my own observations. (This is part 9 of the Norwegian farmhouse ale trip.) ...
Read | 2014-09-09 17:20 | 4 comment(s)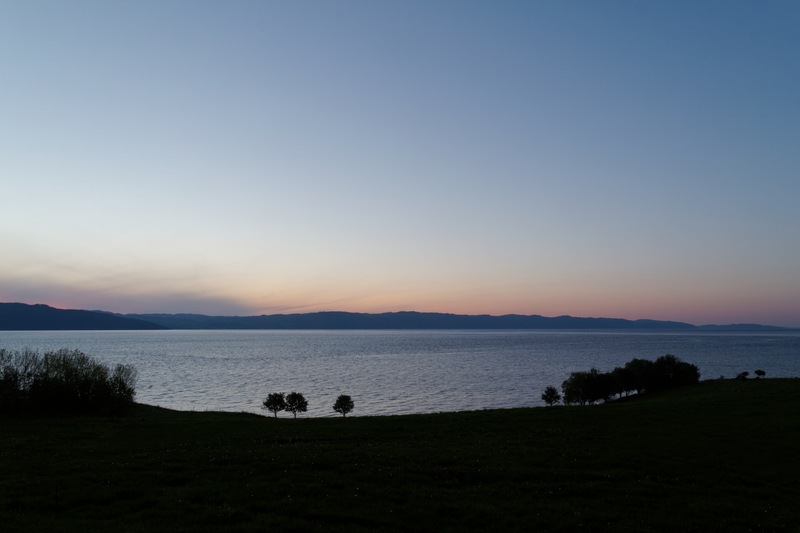 Driving hurriedly on from Storli Gard, we arrived at the island of Tautra outside Trondheim late at night. There lies Klostergården, which is a farm, an inn, a restaurant, a bar, and a brewery, all in one. The name means "monastery farm", because it's literally right next to the ruins of a medieval monastery. The brewery is a small craft brewery, and on this tour we weren't really looking for craft beer, but in this case we made an exception. (This is part 8 of the Norwegian farmhouse ale trip.) ...
Read | 2014-09-03 19:59 | 2 comment(s)
Leaving Sunnmøre we drove for many hours along narrow mountain valleys. It was a completely different landscape: spruce forest, bare rocks, some farmland, no fjords. Eventually, we left the highway, then turned back west again, following progressively smaller and smaller roads into the mountains. The whole way the view was almost impossibly gorgeous, as if someone had arranged every mountain, house, and cluster of trees for maximum effect. Eventually, the road ended in front of a cluster of wooden houses. There were no signs, but from the map we assumed this had to be our destination: Storli Gard. (This is part 7 of the Norwegian farmhouse ale trip.) ...
Read | 2014-08-17 16:59 | 6 comment(s)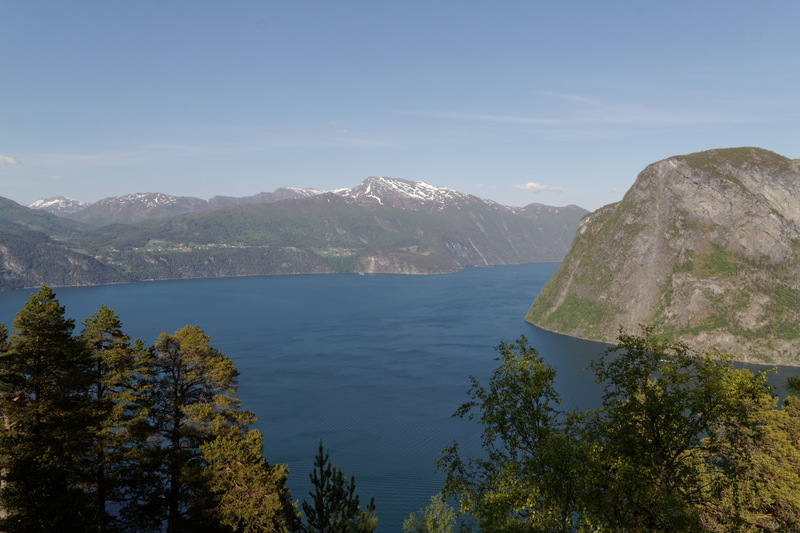 We knew there were lots of active farmhouse brewers in the Sunnmøre region, but since we had great difficulties getting in touch with them, other parts of the trip expanded, eating away at the available time. From Flåm to Stranda is a 5-hour drive, and onwards to where we were staying next is an 8-hour drive. So in the end we had just an evening for this whole area. Which is a crying shame, but there was nothing to be done about it. (This is part 6 of the Norwegian farmhouse ale trip.) ...
Read | 2014-08-05 17:38 | 0 comment(s)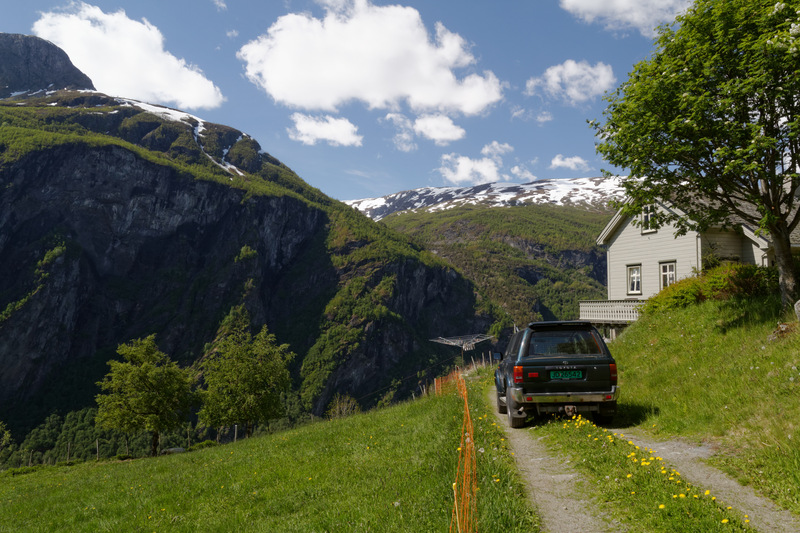 The Flåm valley sees a huge number of tourists each year. Most either arrive on a cruise ship, or on the Norway in a Nutshell daytrip from Oslo or Bergen. They take the famous Flåm railway up onto the Hardangervidda mountain plateau, then back down again. Quite a few drop by the famous Ægir brewpub. Hardly any spot the treasure that lies hidden on a shelf in the mountain side, several hundred meters above them. (This is part 5 of the Norwegian farmhouse ale trip.) ...
Read | 2014-07-31 16:12 | 1 comment(s)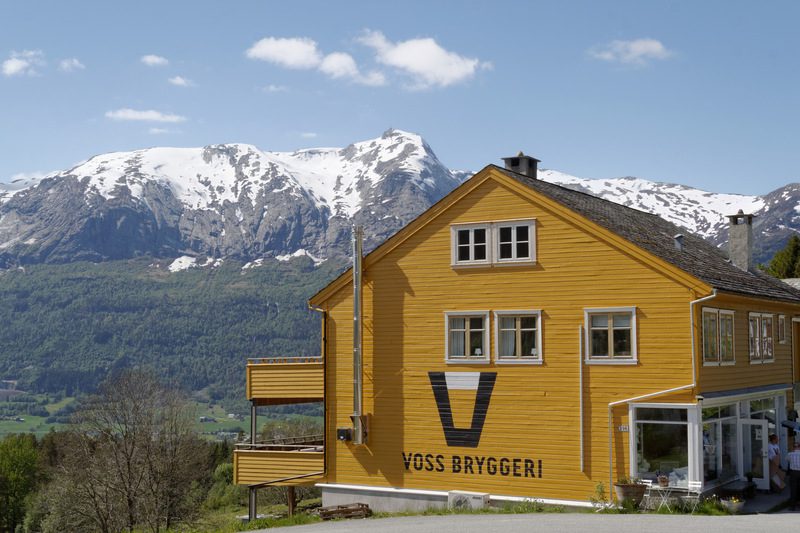 Voss Bryggeri is not actually in Voss itself, but in a small village called Kyte a few kilometers outside. It's in a small yellow wooden building that used to be a shop, but now serves as part brewery, part pub, and home to two of the owners. The location is just gorgeous, up in the hillside above a valley dominated by a snow-capped peak of 1400 meters. (This is part 4 of the Norwegian farmhouse ale trip.) ...
Read | 2014-07-24 15:47 | 2 comment(s)