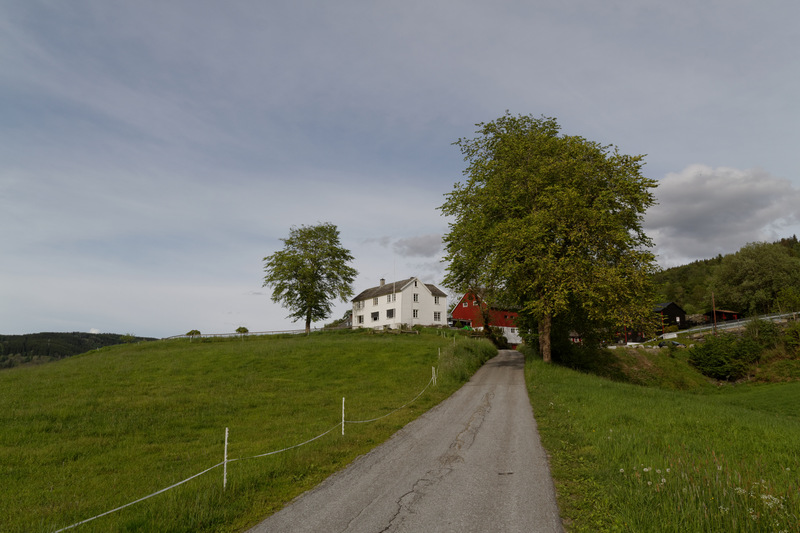 We'd booked a camping cabin in Voss, but because of confusion over the booking, we were moved into a huge house with lots of rooms instead. It was really quite luxurious, and there was nobody else there, so we felt like kings. We moved in, and filled up the fridge with all the craft beer we'd bought in Bergen. As I'd gotten a little carried away during the shopping, this was actually an almost embarrassing amount. (This is part 3 of the Norwegian farmhouse ale trip.) ...
Read | 2014-07-20 15:32 | 2 comment(s)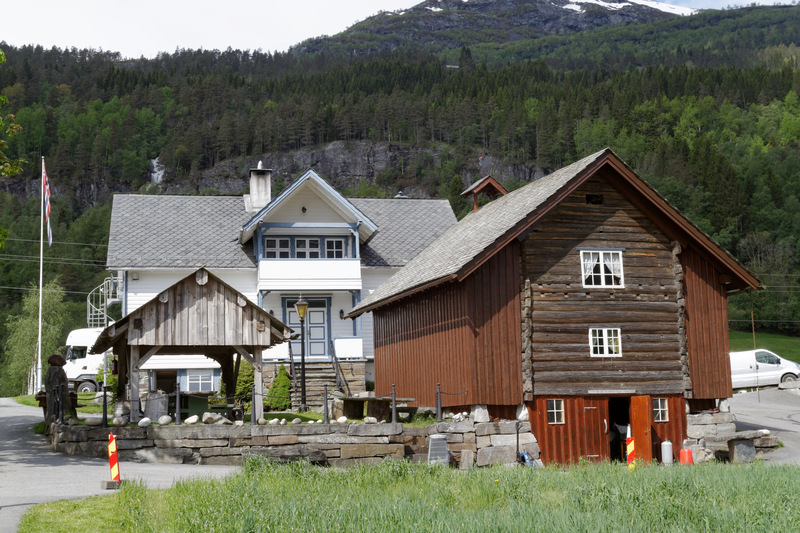 We'd booked a lunch at Smalahovetunet, for two reasons. One was that they served the local delicacy smalahove, which really is burnt, smoked sheep's head. The other was that they'd promised to serve us traditional Voss home brew with the food. So we drove the 8 kilometers from Voss up to the farm, in an idyllic setting by the lake in the middle of the valley above Voss. (This is part 2 of the Norwegian farmhouse ale trip.) ...
Read | 2014-06-26 20:28 | 2 comment(s)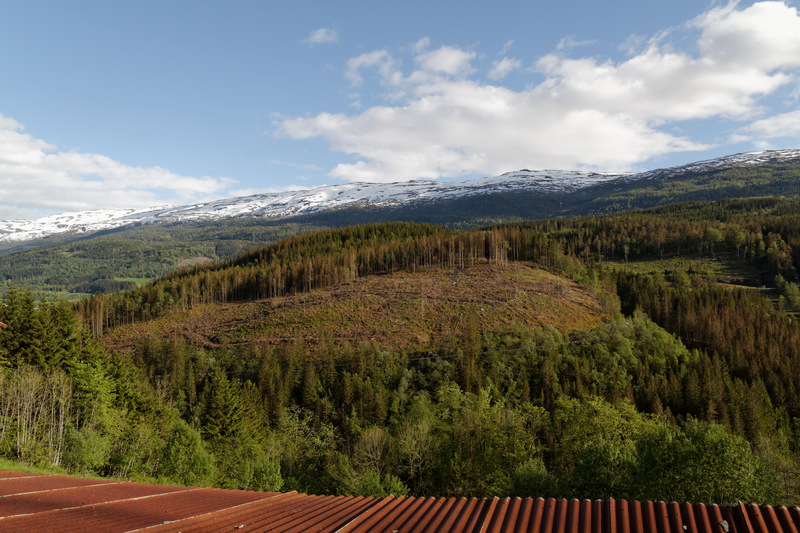 We didn't really know what we were in for. We'd been invited to brew with a home brewer in Vestbygda outside Voss, who claimed to brew the traditional way, and to use kveik. That is, his own private yeast strain inherited in the family since, well, since nobody knows when. That was all we knew. So it was with some uncertainty we stopped at the railway station outside Voss and called our hosts. (This is part 1 of the Norwegian farmhouse ale trip.) ...
Read | 2014-06-22 14:12 | 27 comment(s)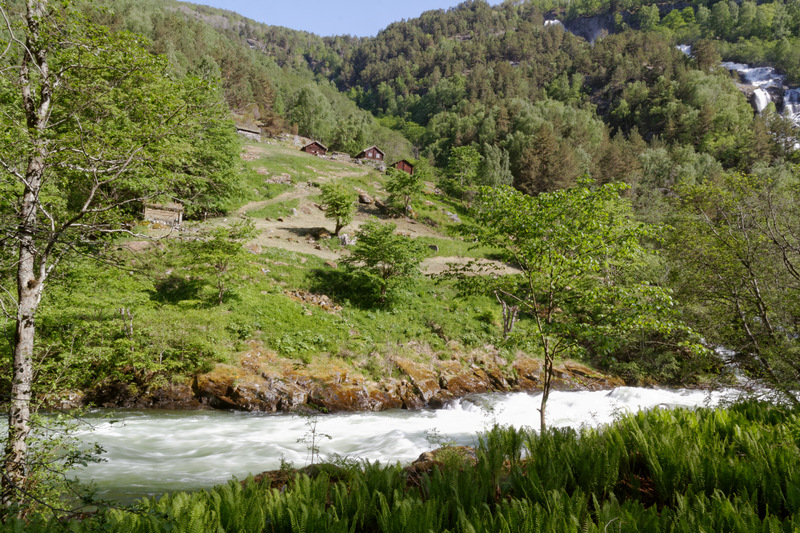 After I came back from the Lithuanian tour I had a discussion with Martin Thibault about doing the same in Norway. After all, why go to Lithuania to explore traditional brewing when the same thing exists in my own country? As I started to look more seriously into it, it seemed that there was a lot of traditional brewing still going on in Norway, but nobody had done any real research on the subject since Odd Nordland's famous book. Published in 1969. Clearly, it was high time that someone made another go at it. ...
Read | 2014-06-19 12:29 | 3 comment(s)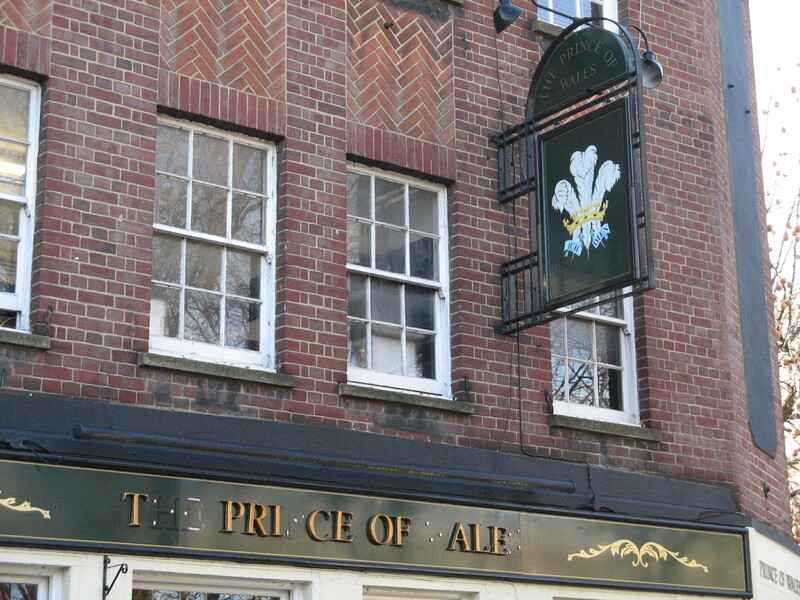 One thing that struck me very strongly when I was on the Toer de Geuze in 2012 was that the pricing for beer was totally wrong, and that major changes would have to be on the way. Those changes do seem to be coming, but much more slowly than I would have expected. As we'll get to, there are reasons for that. ...
Read | 2014-06-16 19:14 | 3 comment(s)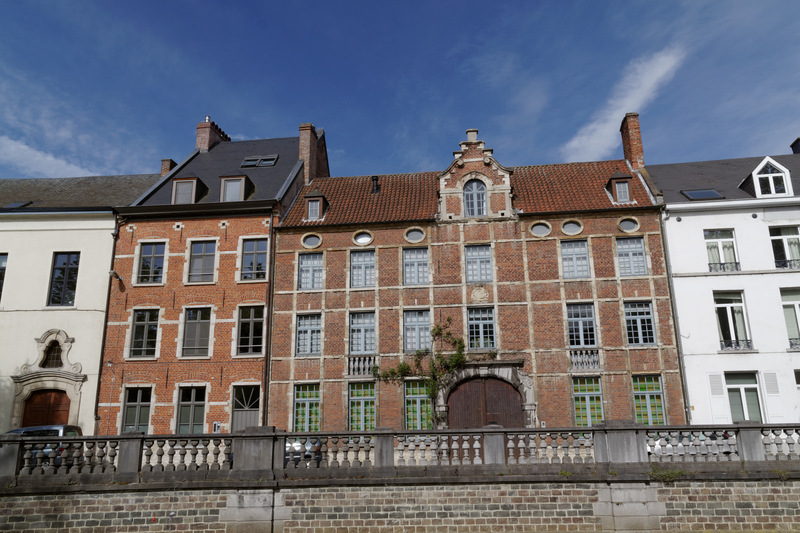 The final item on the programme was a visit to the Zythos Beer Festival in Leuven, one of the world's biggest beer festivals. The others were all enthusiastic and raring to go, but personally I really don't like beer festivals. Too many people, too much hassle, and not really the kind of setting I enjoy drinking beer in. To me, a beer cafe crawl of Leuven on a quiet Sunday afternoon seemed like the perfect alternative. (This is part 8 of the Scandinavian beer bloggers' tour.) ...
Read | 2014-06-12 22:29 | 4 comment(s)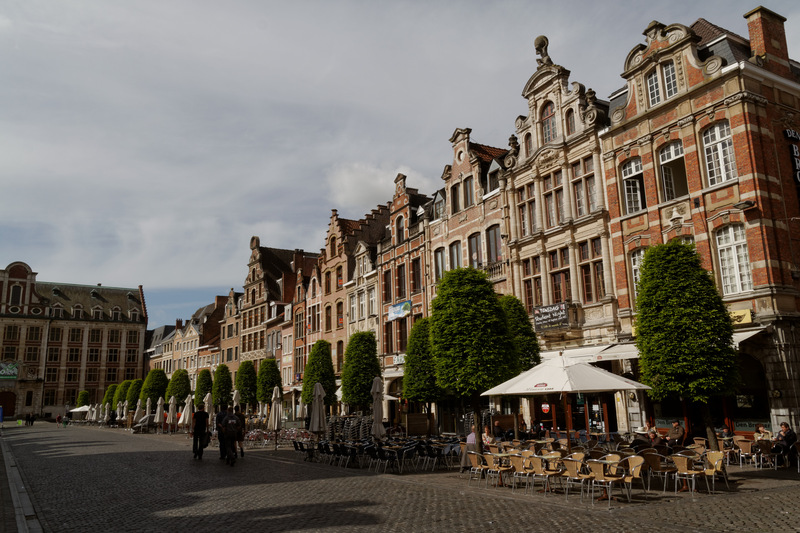 Our final stop on the trip was Leuven. On checking into my hotel room, I found some brochures that made me look closer. Leuven beercapital, they announced. Leuven? The capital of (presumably Belgian) beer? That may sound a bit odd, but let's look at Leuven's credentials. (This is part 7 of the Scandinavian beer bloggers' tour.) ...
Read | 2014-06-10 21:30 | 0 comment(s)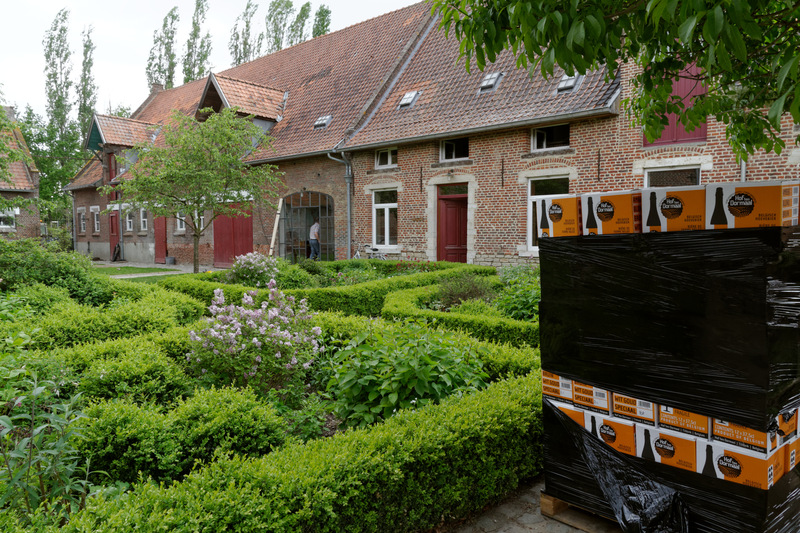 We drove for a good while over bumpy country roads winding hither and thither, until finally the minivan came to a stop outside an ordinary-looking farm. Just inside the gate, however, amid crates of bottles and various farm equipment, was a nice outside patio. Next to it was a brick building with a bar and some indoor seats. Plus a small brewery. After a little while, someone comes to get us, and we're led through the garden into an impressive bar room in another building. (This is part 6 of the Scandinavian beer bloggers' tour.) ...
Read | 2014-06-07 14:22 | 0 comment(s)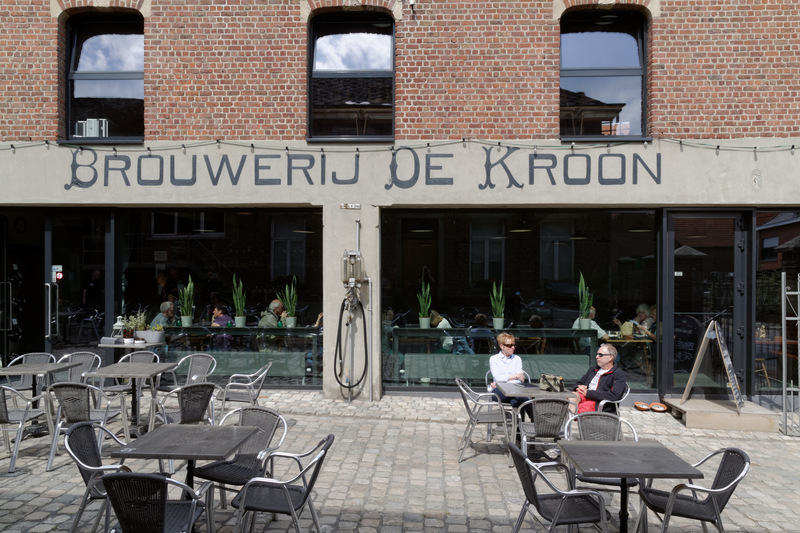 When the Delvauxes decided to start their own brewery they purchased the historic de Kroon brewery in Neerijse, just outside of Leuven. They installed a completely new brewkit in the brewery, but it has a long history, and the previous incarnation was built just after World War I. Here, too, the Germans had taken all the copper, and after the war there was a shortage of everything. Therefore the new equipment was not in copper, but, as Delvaux put it, "of whatever metal could be found." (This is part 5 of the Scandinavian beer bloggers' tour.) ...
Read | 2014-06-03 18:50 | 0 comment(s)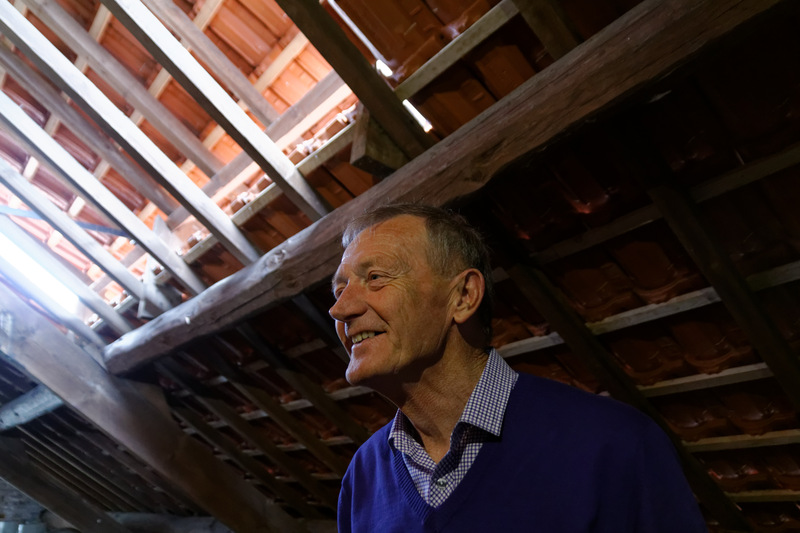 Arriving at the de Kroon Brewery we're met by a smiling, kindly man in his forties. This, it turns out, is not the brewer. "The professor will be with you in five minutes," he says. The professor? Anyway, the brewer is finishing up an earlier tour group, but will be with us shortly. We potter around, take a few pictures, while some of us split a beer at the bar. (This is part 4 of the Scandinavian beer bloggers' tour.) ...
Read | 2014-05-19 21:08 | 0 comment(s)