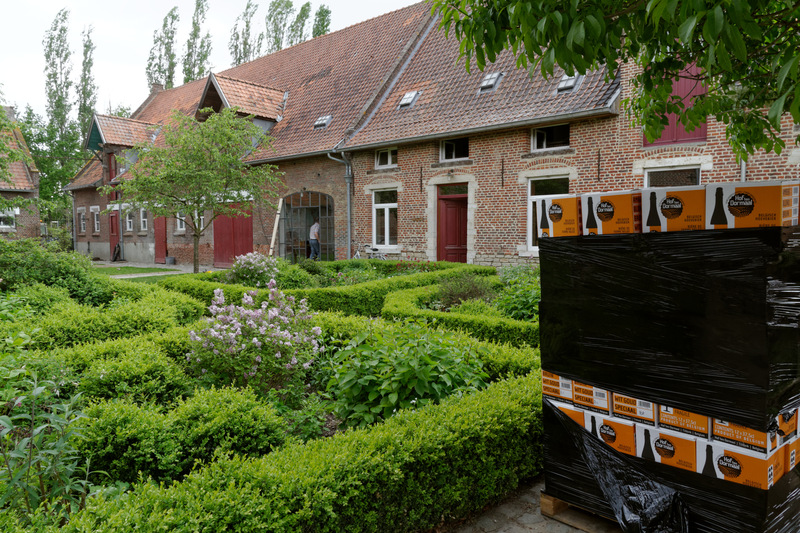 We drove for a good while over bumpy country roads winding hither and thither, until finally the minivan came to a stop outside an ordinary-looking farm. Just inside the gate, however, amid crates of bottles and various farm equipment, was a nice outside patio. Next to it was a brick building with a bar and some indoor seats. Plus a small brewery. After a little while, someone comes to get us, and we're led through the garden into an impressive bar room in another building. (This is part 6 of the Scandinavian beer bloggers' tour.) ...
Read | 2014-06-07 14:22 | 0 comment(s)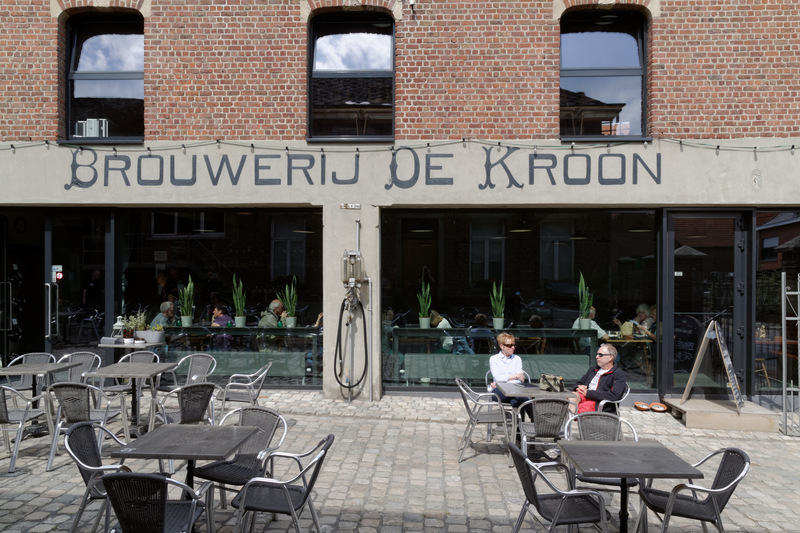 When the Delvauxes decided to start their own brewery they purchased the historic de Kroon brewery in Neerijse, just outside of Leuven. They installed a completely new brewkit in the brewery, but it has a long history, and the previous incarnation was built just after World War I. Here, too, the Germans had taken all the copper, and after the war there was a shortage of everything. Therefore the new equipment was not in copper, but, as Delvaux put it, "of whatever metal could be found." (This is part 5 of the Scandinavian beer bloggers' tour.) ...
Read | 2014-06-03 18:50 | 0 comment(s)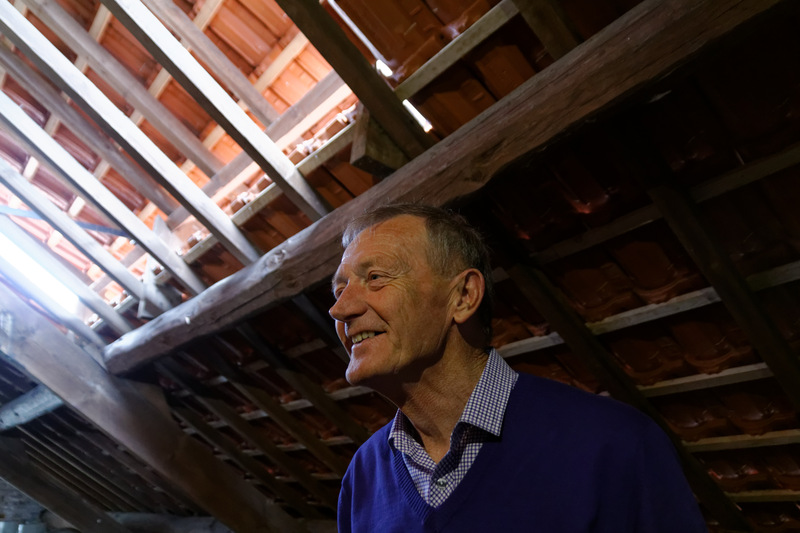 Arriving at the de Kroon Brewery we're met by a smiling, kindly man in his forties. This, it turns out, is not the brewer. "The professor will be with you in five minutes," he says. The professor? Anyway, the brewer is finishing up an earlier tour group, but will be with us shortly. We potter around, take a few pictures, while some of us split a beer at the bar. (This is part 4 of the Scandinavian beer bloggers' tour.) ...
Read | 2014-05-19 21:08 | 0 comment(s)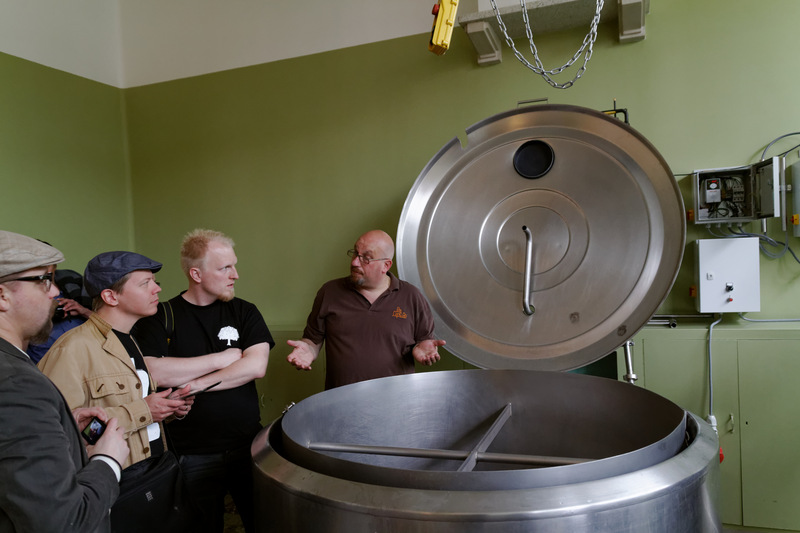 Right up against the French border, in the north-western corner of Belgium lies the little village of Oostvleteren, home to de Struise Brouwers. Looking at the map you could be forgiven for thinking that this is the western-most brewery in Belgium. However, there is another brewer about one kilometer further west. That one is called Westvleteren. (This is part 3 of the Scandinavian beer bloggers' tour.) ...
Read | 2014-05-12 21:33 | 1 comment(s)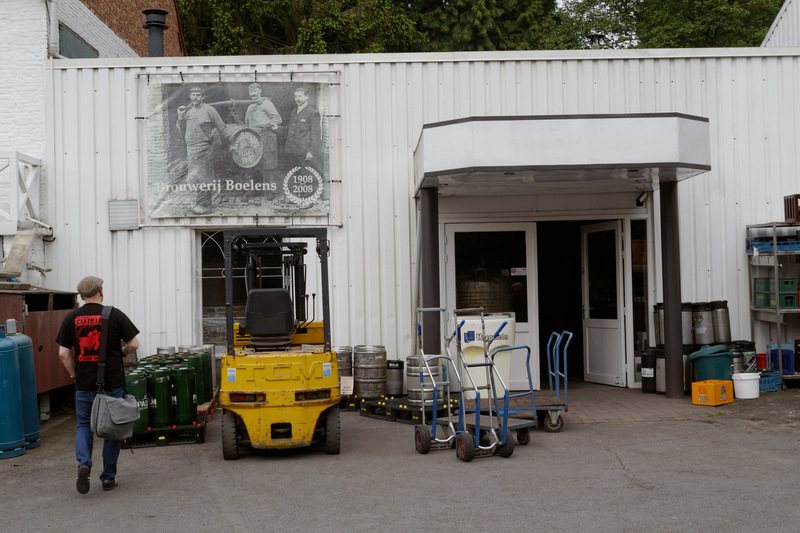 One of the benefits of this kind of tour is that you get to meet the people behind the various bars and breweries, and to hear them tell the story behind the company and explain how they think. At Boelens we got more of this, since we were met by the founder and brewer, Kris Boelen himself. (This is part 2 of the Scandinavian beer bloggers' tour.) ...
Read | 2014-05-09 16:05 | 1 comment(s)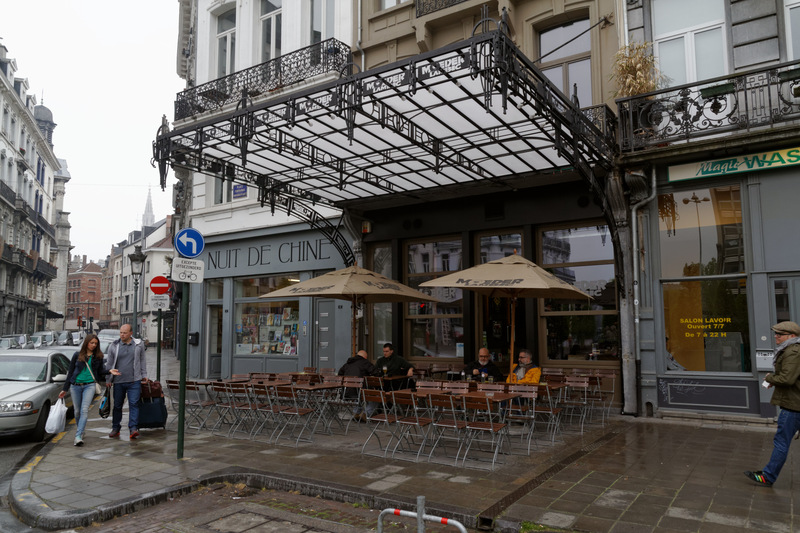 I haven't really explored the Brussels beer scene much, and had never been to Moeder Lambic, so I had very little idea of what to expect. At first glance it seems rather ordinary. Some cafe tables outside, kind of sterile inside. Huge number of taps, a little over 40. Obviously well-chosen selection, with a strong emphasis on Belgium, but also some foreigners. (This is part 1 of the Scandinavian beer bloggers' tour.) ...
Read | 2014-05-06 15:26 | 0 comment(s)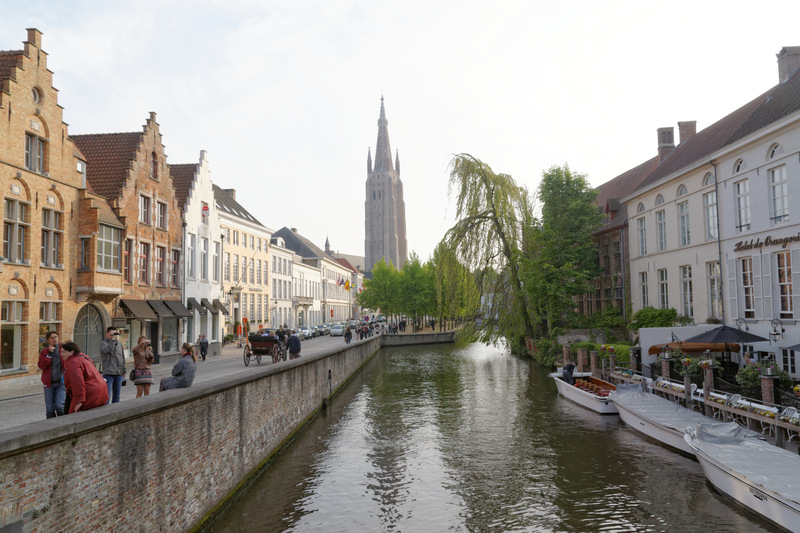 It seemed to good to be true. Tourism Flanders was inviting me on a four-day trip of Belgian beer, and the only thing they required in return was that I write at least one blog post about it? With no constraints whatever on the content? The email seemed way too professional for a scam, though, and the conditions and details were very convincing and well thought out. So in the end I decided manna really had descended from heaven, totally unexpected, and undeserved. ...
Read | 2014-05-02 19:24 | 2 comment(s)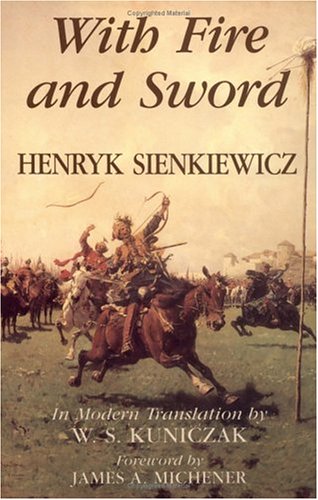 Before going to Poland back in 2007 I checked Ratebeer, as one does, to see what the best beers from Poland were. This was before craft brewing hit Poland in a big way, so I assumed I'd see the odd dark lager and perhaps a porter or two, with pretty low ratings. To my surprise I found that most of the highest-regarded "beers" from Poland were meads. Not only that, but the best were considered among the top 1% on Ratebeer, and people were raving about them in the reviews. ...
Read | 2014-04-29 19:52 | 2 comment(s)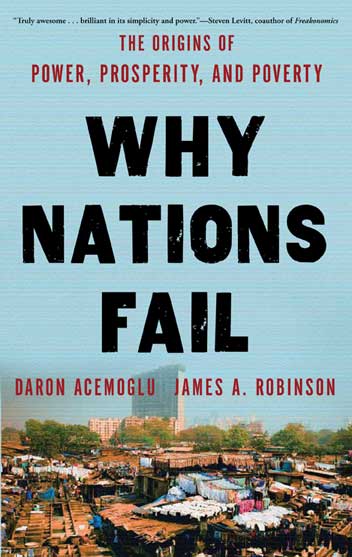 Kapuscinski once wrote of a road trip to Onitsha, a market town in Nigeria famous for the special brand of literature sold in the market there. His essay, however, is not so much about Onitsha, as about a hole in the road. The road through Onitsha was not a good one, and inside the city itself it turns rather muddy, with a giant hole in the mud. Cars struggle to get through the hole, and long queues have formed around it in both directions. ...
Read | 2014-04-05 13:38 | 0 comment(s)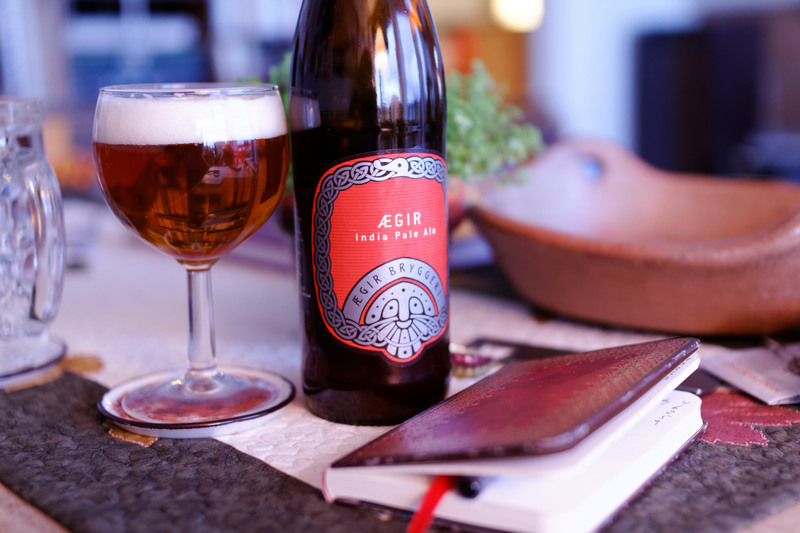 The Norwegian government alcohol monopoly, called Vinmonopolet in Norwegian (literally the Wine Monopoly) has released sales figures for 2013, so I thought I'd carry on my series of blog posts analyzing their sales figures. The data set starts in 2007 and shows both total sales figures for each product category (like wine, beer, spirits, etc) as well as the best sellers within each category. ...
Read | 2014-03-29 14:51 | 0 comment(s)