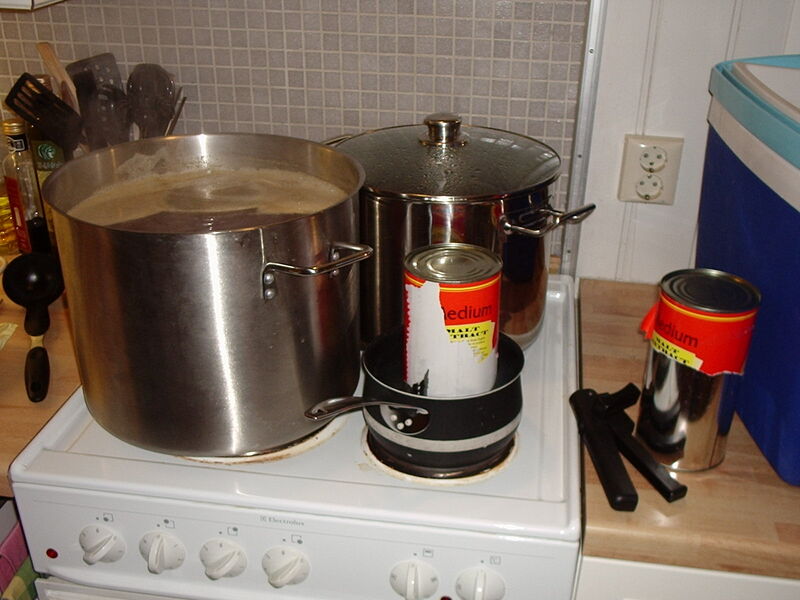 To my surprise, Geir Ove asked me whether I wanted to be one of the judges for the annual Norwegian Christmas Beer Homebrewing contest. Geir Ove is a board member of the Homebrewer's Association (Norbrygg), and has taken the beer judge course, so I was not really surprised that he was involved, but that they'd want me as a judge was really unexpected. It turned out they were short a judge, and given my RateBeer merits they thought I'd be up for the job. Well, it sounded interesting, and I wanted to help, so I said yes. ...
Read | 2007-12-04 19:50 | 3 comment(s)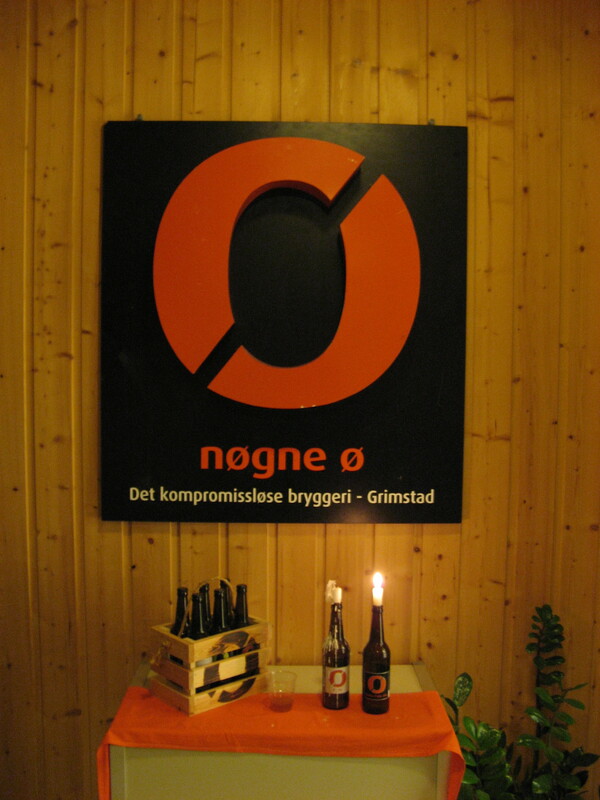 The first item on the RBNAG'07 agenda was a visit to the Nøgne Ø brewery in Grimstad for a tasting of their Christmas beers. I guess this is a good time to say something about Nøgne Ø, before I go on to talk about the tasting itself. ...
Read | 2007-11-27 20:13 | 0 comment(s)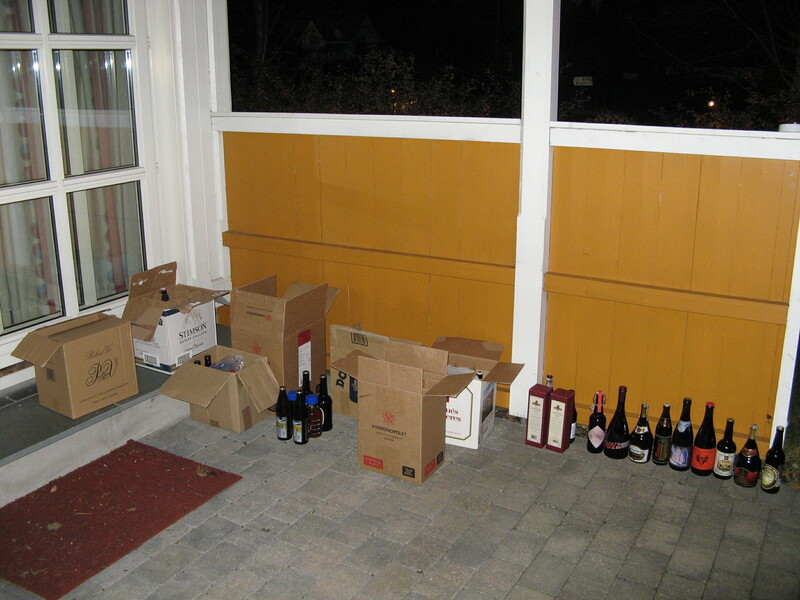 For the grand tasting at RBNAG'07 we had gathered 87 beers to be sampled during the course of the evening. If tasting 87 beers in a day sounds like hard work, I should point out that this is not actually what we did. We had 10 or so Nøgne Ø beers during the lunch, plus a little wine and liquor before that, and then 87 beers for the grand tasting. But then most people skipped some of the 87 beers, either to save their strength, or because they'd had them before, so the exact total is hard to judge. ...
Read | 2007-11-18 17:53 | 0 comment(s)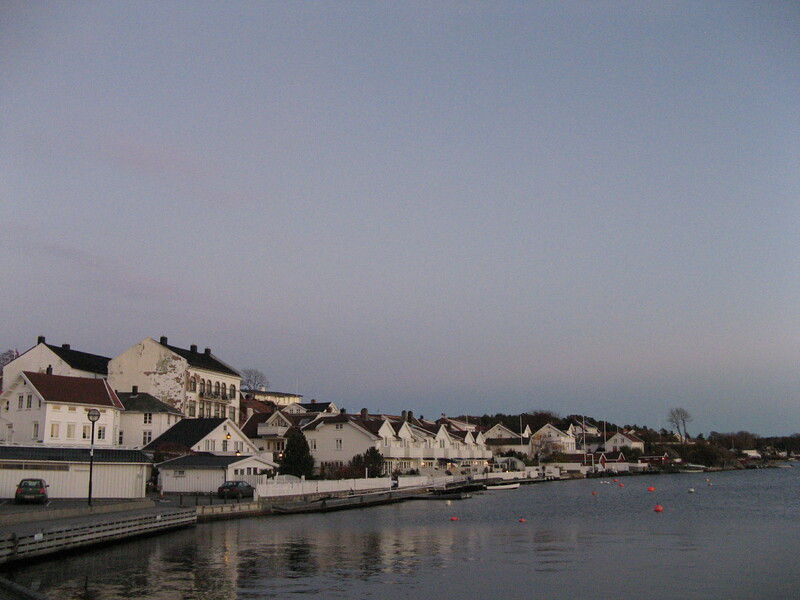 The title probably makes it sound as though I've been to yet another IT conference, but this was actually something completely different. RBNAG is short for RateBeer Norway Autumn Gathering, and this was the first gathering of Norwegian RateBeer users. There's been many of these in the US (they're already planning next year's in either San Diego or Philadelphia) and several in Europe, but this was the first in Norway. ...
Read | 2007-11-06 23:58 | 1 comment(s)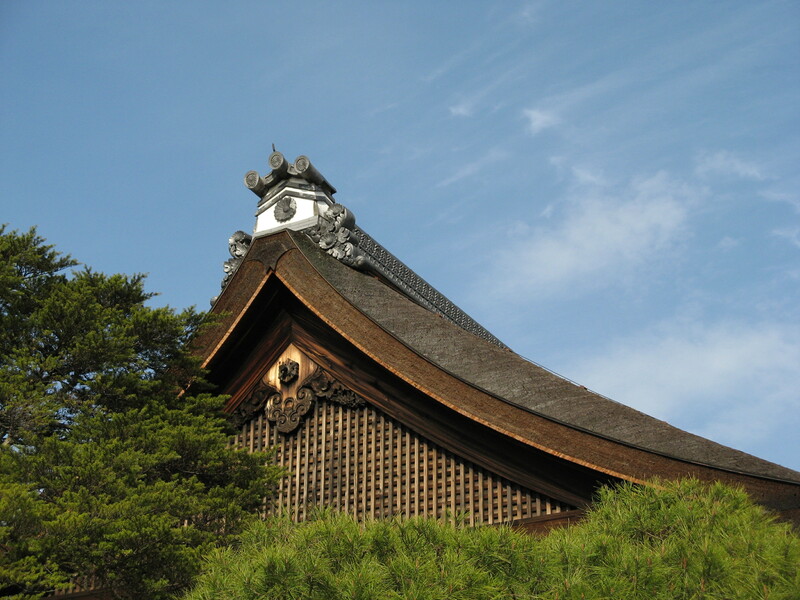 I've been gathering a bunch of Topic Maps-related stuff I wanted to draw people's attention to, so I thought I'd just do a blog posting on it all, to get it out of the way. ...
Read | 2007-10-19 20:38 | 0 comment(s)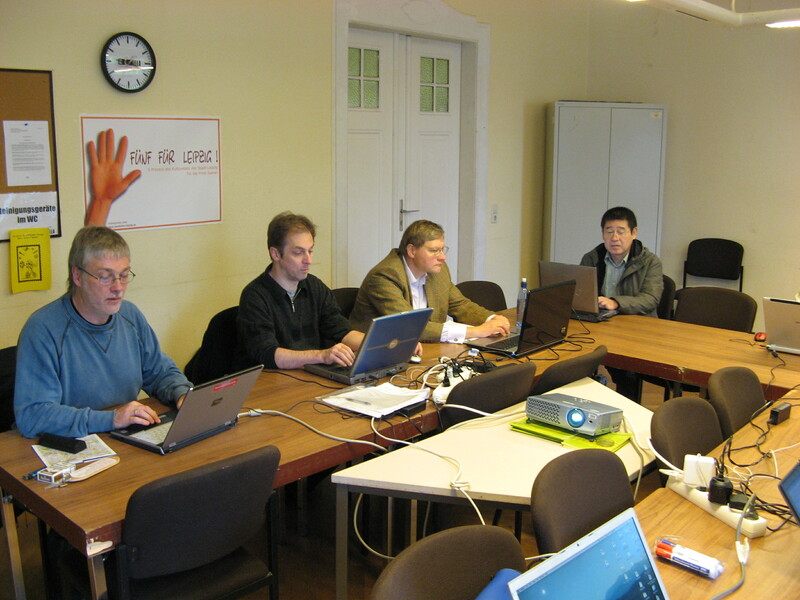 The ISO meeting during the weekend was, appropriately, held in an intercultural center, because the conference center is closed during the weekend. The meeting room did look a bit odd, but the discussion was sufficiently intense that nobody really noticed. And this committee is in any case used to some unusual meeting rooms. ...
Read | 2007-10-16 00:24 | 0 comment(s)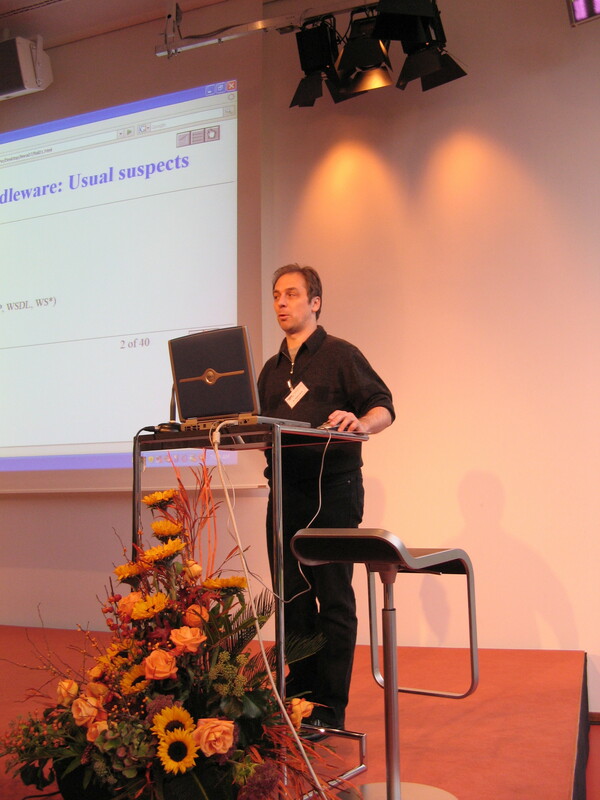 The first talk I attended was by Robert Barta on Knowledge-Oriented Middleware using Topic Maps (abstract). He says he had the idea 10 years ago, and that it's only now that he's been able to realize it. What he really wants to do is syndication of Topic Maps content, and to make it possible for Topic Maps fragments to float around a landscape of knowledge syndication peers. ...
Read | 2007-10-13 23:52 | 4 comment(s)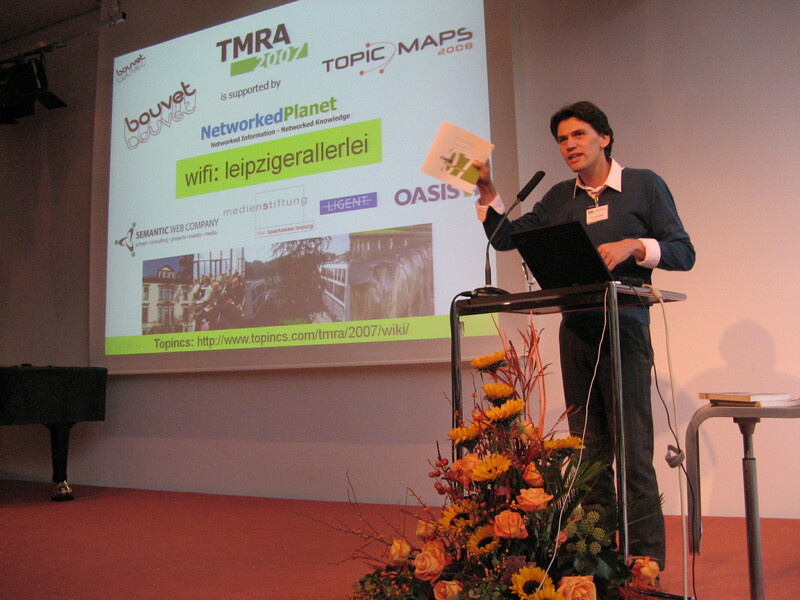 As usual, the conference was opened by Lutz, who gave a short introduction based around the conference motto of "Scaling Topic Maps". He was followed by my colleague Axel Borge, who gave the sponsor presentation on behalf of Bouvet. Graham Moore did the presentation for NetworkedPlanet. They'd coordinated their talks, and used them to talk about why, in their opinion, Topic Maps have taken off in Norway. In their opinion, part of the reason is the close collaboration between local product vendors and consultants who do the actual projects. ...
Read | 2007-10-11 18:13 | 9 comment(s)
URIs are used to refer to both information resources (which are downloadable over the net) and abstract concepts and physical objects (which are not). In many contexts there is no way of knowing whether a given URI identifies an information resource or something else, and this has become known as the web's identity crisis. This problem has received most attention in the context of RDF, where it definitely does exist, but it also exists more generally whereever URIs are used for identification (and not just simple addressing of information resources). ...
Read | 2007-10-08 08:54 | 6 comment(s)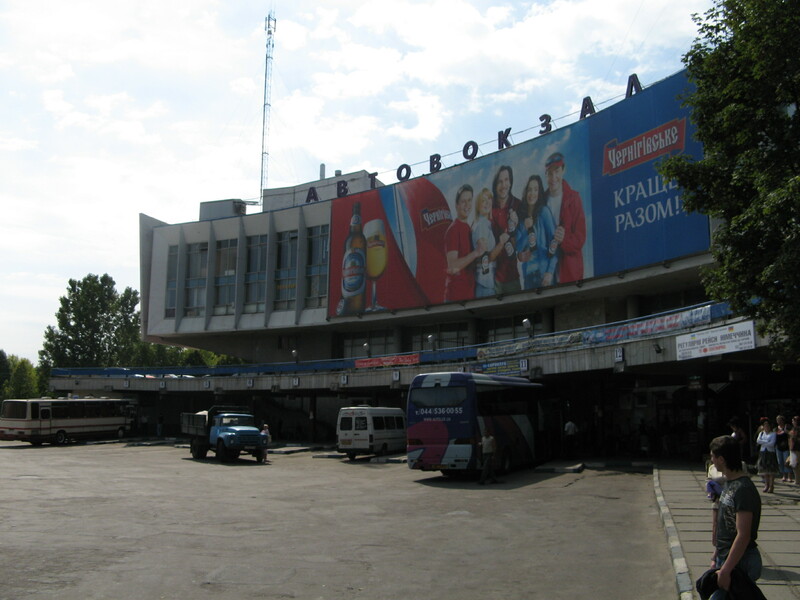 We travelled back from Lviv to Krakow by a different method from how we got there, because the train schedules were a bit awkward for us. So instead we decided to take a bus to Przemysl, just across the border in Poland, and then the train from there. We took a taxi out to the bus station, which like most Ukrainian bus stations was located well outside the city itself. This was a huge, crowded, run-down building surrounded by dusty broken pavements and packs of stray dogs. Inside there were some shops, a hotel, and toilets, but not much else, it seemed. ...
Read | 2007-10-07 23:50 | 11 comment(s)