Norm Walsh had the excellent idea of publishing a map showing his travels (via Column Two), and I couldn't resist the temptation to do the same. Of course, I used what I've learned about the Google Maps API to create an interactive map instead.
...
Read | 2006-01-05 21:55 | 2 comment(s)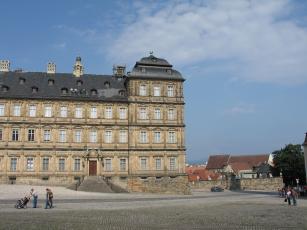 Bamberg is an outstandingly beautiful city and also home of the Rauchbier (literally "smoke beer"), and so the visit here was one of the high points on our trip. It turns out that Bamberg has no less than nine breweries, so sampling all the Bamberg beers actually requires quite a bit of work. All of the breweries have their own taverns or biergartens serving the beer, and two also combine the tavern with an inn where you can stay at a very reasonable price. ...
Read | 2006-01-02 02:12 | 3 comment(s)
I realized quite a while ago (a year ago, maybe) that it's possible to implement SPARQL on top of tolog without too much effort. Ontopia has never done anything about this since we have not seen any interest in this feature, but recently I got some questions about this, so I figured it might be worth writing up the basic idea. ...
Read | 2005-12-15 23:03 | 1 comment(s)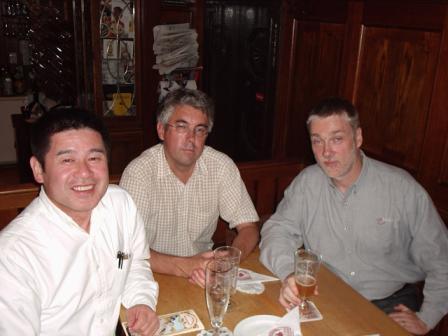 When I went to Leipzig for the TMRA '05 conference I discovered that Leipzig is actually the home town of a rather obscure beer speciality, called Gose. Gose is like a cross between Berliner Weisse and Belgian witbier in that it's a sour wheat beer spiced with salt and coriander. This may sound like a tall tale, but I assure you it is actually true. ...
Read | 2005-12-04 21:05 | 2 comment(s)
The design of TM/XML, first heard of at TMRA'05, has now at long last been finalized, and the paper about it sent off to the publishers. I figured this was a good time to spread the word a little more, so here is a short introduction to TM/XML. ...
Read | 2005-12-03 16:35 | 3 comment(s)
I sat down to try the Google Maps API yesterday, and came away very impressed by both it and the new AJAX style of web applications. Here is an introduction to the API, together with some musings on how it could be used with Topic Maps. ...
Read | 2005-12-03 13:38 | 7 comment(s)
Last time I wrote about how I used OSL to extract a fragment from a topic map. Today I've been working on the TMRA'05 paper on TM/XML, which also describes TM-Views. TM-Views is a mechanism for extracting fragments from topic maps created by Dmitry Bogachev, and I thought applying it to the example in my previous blog entry would be a useful way for me to really get to grips with it. I'd also like to see how TM-Views compares with using OSL. ...
Read | 2005-11-30 23:49 | 0 comment(s)
I've been thinking for a long time about how to easily extract meaningful subsets from a topic map, without having to do any custom programming. This is a quite general problem that recurs again and again in real use of Topic Maps. ...
Read | 2005-11-18 02:42 | 0 comment(s)
The meeting started with a show-and-tell session, where people showed each other various tools and projects they were working on. I didn't attend this session, and instead spent the time preparing for the TMQL session. ...
Read | 2005-11-15 15:14 | 0 comment(s)
Day 2 started with a presentation by Naito-san about a proposal from him and Komachi-san about a standard format for publishing PSIs. They suggest using Dublin Core to describe the PSIs. They also suggest creating topic maps to describe the PSIs. Finally, they brought up the question of which standards body should do the work (OASIS or ISO). Again, I'll link to the slides once I have them. ...
Read | 2005-11-14 00:35 | 0 comment(s)