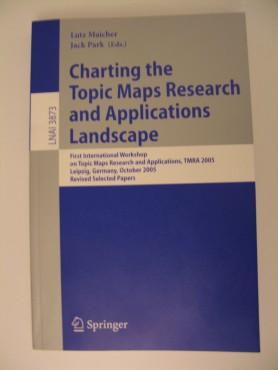 I finally got my copy of the TMRA'05 proceedings on Friday, and have been reading my way through them ever since. So far I've gotten to page 77, and I've enjoyed the trip thus far. What the book contains is the papers accepted at the conference, revised based on comments from the editors (Lutz Maicher and Jack Park) and on feedback received at the conference. In addition comes a 10-page report on the open space sessions written by Alexander Sigel. ...
Read | 2006-04-02 13:31 | 0 comment(s)
Lots of people think that the hierarchical association type used in taxonomies is the supertype-subtype association, but this is, unfortunately, wrong. After running into three instances of this misunderstanding this week, I decided to do my bit to clear this up once and for all. ...
Read | 2006-03-31 16:17 | 1 comment(s)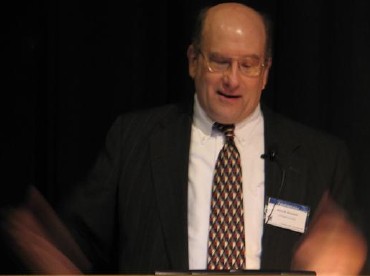 This was the fourth Norwegian Topic Maps conference (emnekart is Norwegian for Topic Maps), and for the first time it was not entirely in Norwegian, as this year there was an English track through the whole conference. It was also the first year the conference sold out. ...
Read | 2006-03-30 20:59 | 9 comment(s)
It's now official. The Emnekart 2006 conference (the Norwegian Topic Maps conference) passed 220 registered attendees today, which means that it's full. There is more room for people in the restaurant, and on the stairs in the lecture halls, but the venue says it's inadvisable to go above this number because of general comfort, air quality, etc ...
Read | 2006-03-23 17:46 | 0 comment(s)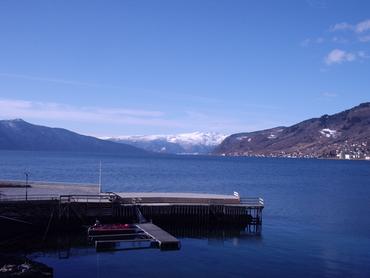 HØYKOM, a Norwegian research funding agency, arranged a seminar about Topic Maps in Leikanger, a village in western Norway. To get there from Oslo you have to fly turboprop for 40 minutes to Sogndal airport, then drive for another 40 minutes out along the fjord. The place itself has maybe 1000 inhabitants, but is the location for norge.no (Norway.no; central Norwegian governmental web portal), which is why the seminar was held here. ...
Read | 2006-03-09 21:55 | 3 comment(s)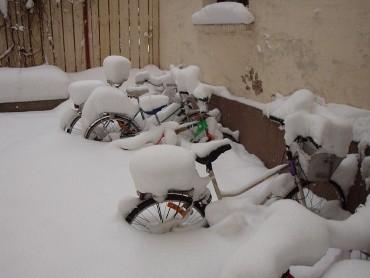 It's been snowing in Oslo more or less continuously since the early hours of Monday, and it's now late Wednesday evening. We had a lot of snow here from before, so the result is a snow record: the last time we had this much snow in Oslo was 1968. Altogether it's about two feet. ...
Read | 2006-03-01 21:39 | 2 comment(s)
The tolog query language has been around for a long time, but so far it only does querying, and not updates. As far as I know, no other query language for Topic Maps does updates, either. An update language is interesting for three reasons: ...
Read | 2006-02-21 20:49 | 0 comment(s)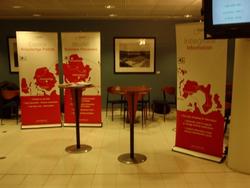 This year there are two major Topic Maps events coming up where anyone with an interest in Topic Maps should be present. The first takes place in Oslo in late March and is the annual Norwegian Topic Maps conference, called Emnekart 2006. This is the fourth time it's being held, but for the first time it will be bilingual; that is, there will be an English track running through the entire conference, as well as side-tracks in Norwegian. ...
Read | 2006-02-15 23:22 | 0 comment(s)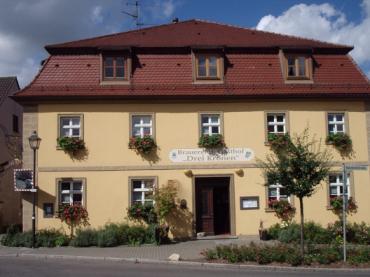 The Fränkische Schweiz, or Franconian Switzerland, is a small, hilly area north of Nürnberg between Bamberg and Bayreuth which is full of idyllic small towns and villages, strange rock formations, and small streams and rivers. More importantly, it's also full of small family breweries. After we left Bamberg we headed into this area towards Kulmbach, and after visiting Kulmbach and Bayreuth we headed back in for some sightseeing (and beer research).
...
Read | 2006-02-12 23:47 | 2 comment(s)
Norm Walsh had the excellent idea of publishing a map showing his travels (via Column Two), and I couldn't resist the temptation to do the same. Of course, I used what I've learned about the Google Maps API to create an interactive map instead.
...
Read | 2006-01-05 21:55 | 2 comment(s)