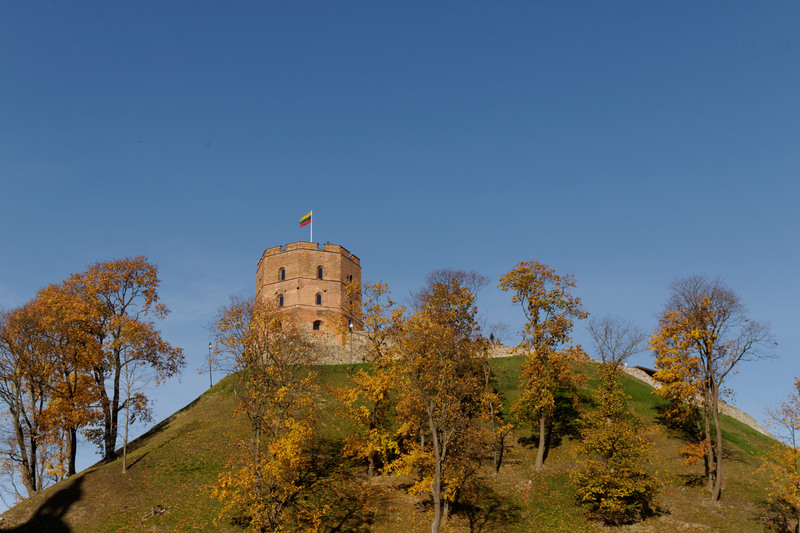 We don't know much about the history before the advent of writing in the Baltics in the 12th century. People moved here and there, language and genes shifted, they left pottery of various kinds. That's about all we know. Well, almost. We can say a little more. ...
Read | 2013-09-15 16:39 | 1 comment(s)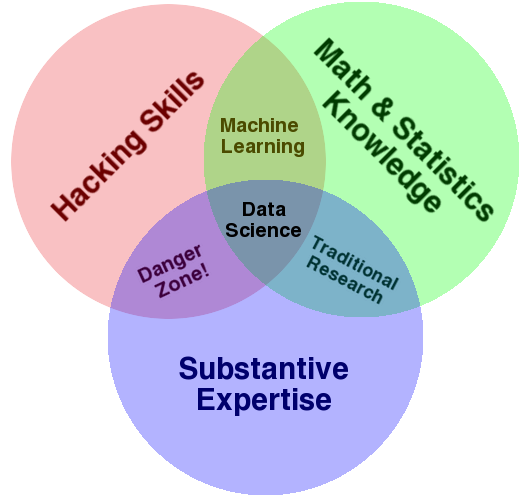 Big Data has really caught on as a buzz word, even well outside the technology world, with journalists writing columns on its consequences for privacy, research, and so on. I'd argue that the Big Data buzz so far has underestimated the importance of this trend, and that its consequences for us all are far more profound than most people realize. I guess that requires a bit of explaining. ...
Read | 2013-09-11 15:06 | 2 comment(s)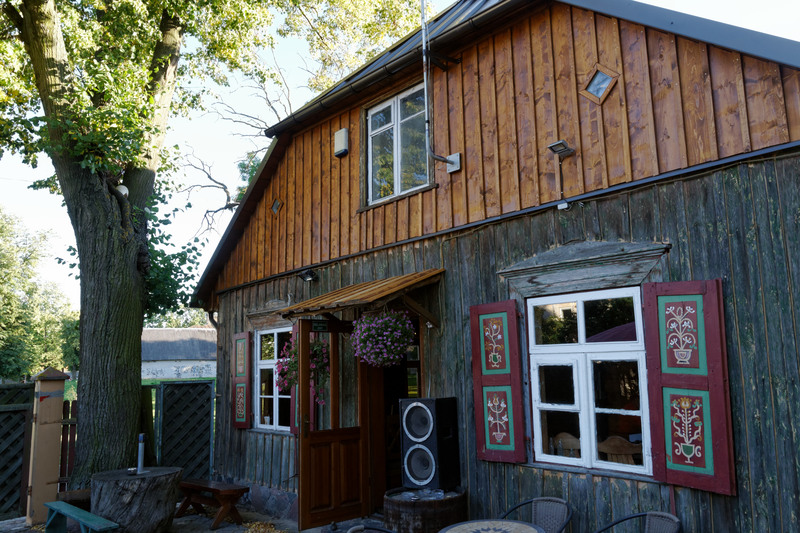 Now that I've visited Lithuania three times, and finally gotten to actually meet some of the brewers, I feel I am at last beginning to understand a least a little of Lithuanian beer. This post is my attempt to do a little analysis and put what I've learned into some kind of order. ...
Read | 2013-09-02 20:00 | 3 comment(s)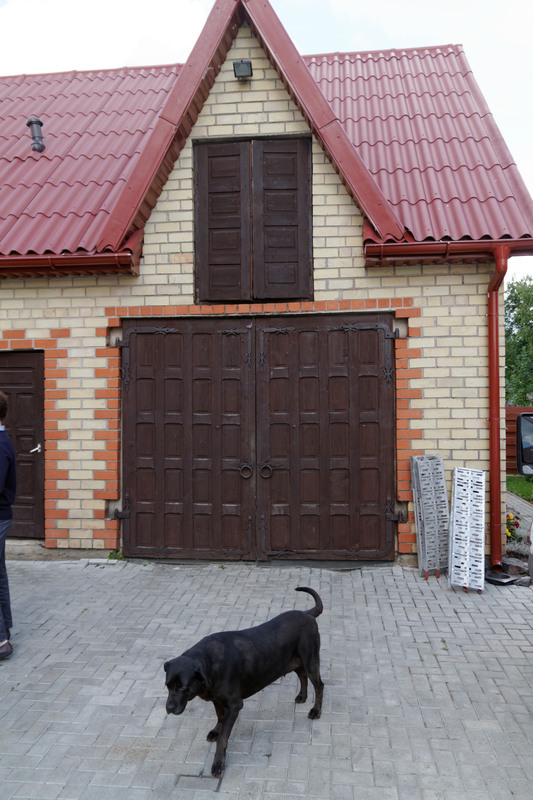 I've already told the story of how the "tasting" at Joalda went somewhat off the rails, but there's so much left to say I need another blog post. From the outside the brewery looks like a private dwelling, with a normal house, a little garden pavilion, and something like a combined barn and garage. That, of course, is the brewery. (This is part 5 of the Lithuanian brewery tour.) ...
Read | 2013-08-30 15:44 | 6 comment(s)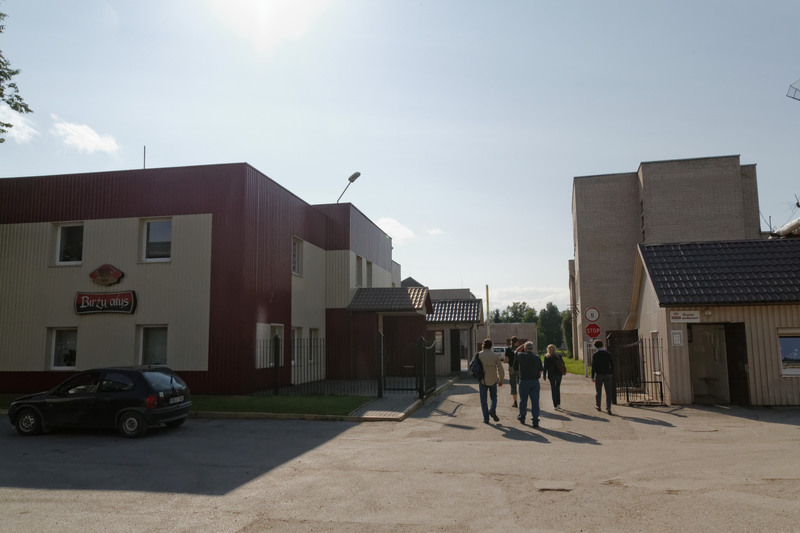 We roll into Biržai, a small, slightly run down, provincial town in northern Lithuania. It's famous in Lithuania as "the capital of beer", both for all the home brewers, and for the commercial brewers in the town. Biržų Alus, which we're visiting, is clearly no small brewery, since it's housed in a cluster of older buildings around a big yard. (This is part 4 of the Lithuanian brewery tour.) ...
Read | 2013-08-26 20:37 | 0 comment(s)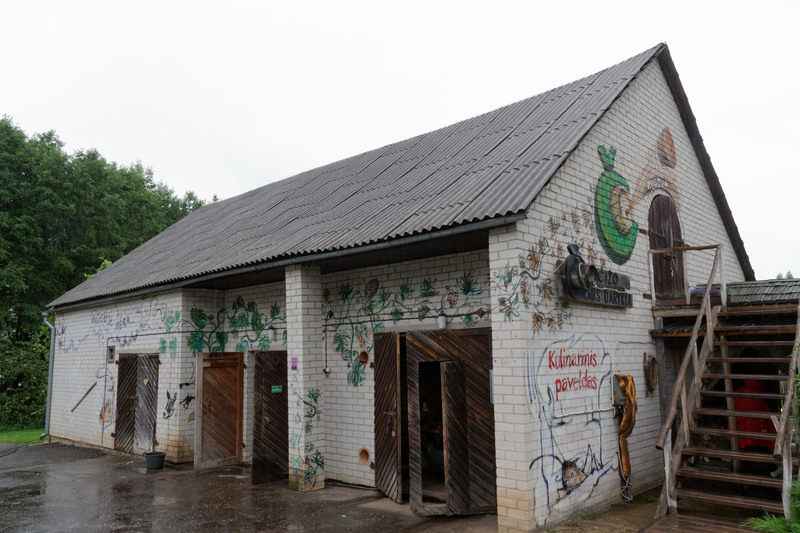 Suddenly, we turn off the road, to stop next to a white-brick barn, decorated with beery graffiti text and drawings. We pass through an opening into a kind of roofed terrace with wooden tables and benches, walls made of woven branches. It's simple, rough, and so pleasing to the eye that I involuntarily say "wow", and not for the last time. (This is part 3 of the Lithuanian brewery tour.) ...
Read | 2013-08-16 14:47 | 12 comment(s)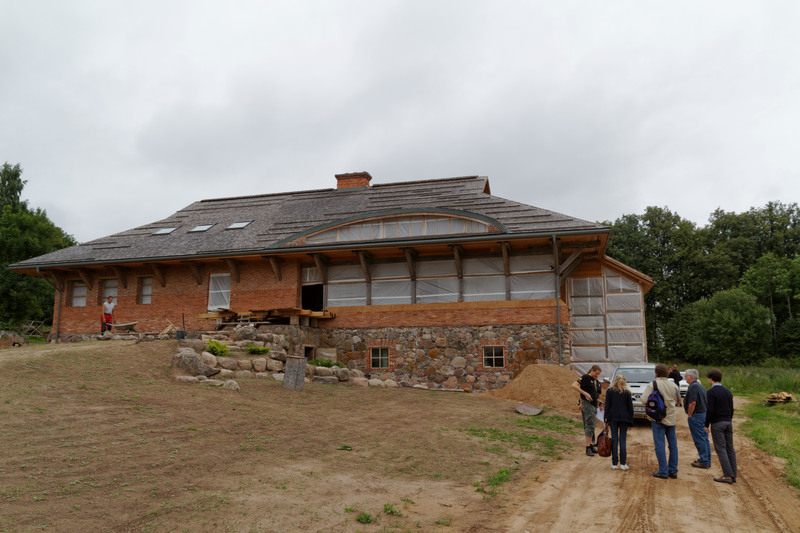 "The 'dvaro' in 'Vasaknų Dvaro', means manor house," the interpreter explains. I try out the concept, asking if a big wooden house we see by the road is a dvaro. "No," she says, "it's big enough, but a dvaro must be fancier than that." The roads turn narrower and bumpier, signs of habitation grow sparse, and then the road turns into a dirt road. Eventually, we turn up a wooded drive, to stop before two large stone buildings in a peculiar style. Now I see what she meant. (This is part 2 of the Lithuanian brewery tour.) ...
Read | 2013-08-12 14:51 | 2 comment(s)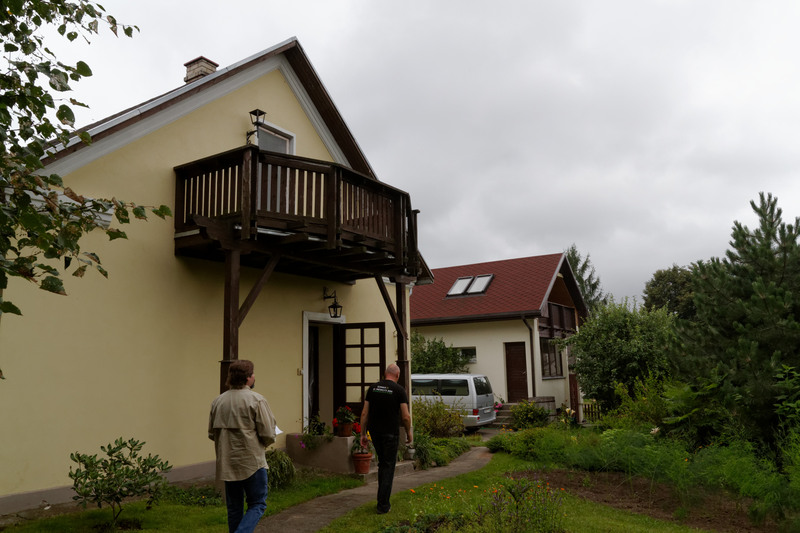 We pull into a parking lot and stop. Everyone looks at each other: why are we stopping? Vidmantas sets off to what to my untrained eye looks like a private house. As it turns out, it is a private dwelling, but also the brewpub of one Gintaras Jucevičius. Hence the name of the brewpub: Gintaro. (This is part 1 of the Lithuanian brewery tour.) ...
Read | 2013-08-09 21:34 | 0 comment(s)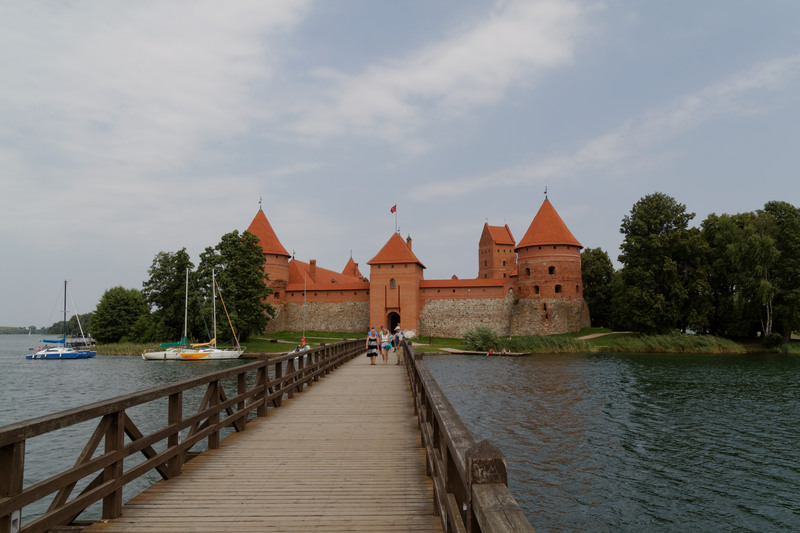 I took a guided tour of Lithuanian beer and was so blown away that I can only describe it as a whirlwind tour. You'll see why. As readers of this blog know, I've been to Lithuania twice before, and discovered that Lithuanian beer culture is something completely unique. Learning more than that turned out to be very, very difficult, however. ...
Read | 2013-08-06 20:59 | 4 comment(s)
Following on from my explanation of how Bitcoin works I wanted to go deeper into to what degree it works as promised, and what its future is likely to be. We'll go through the points one by one. ...
Read | 2013-06-23 17:18 | 7 comment(s)