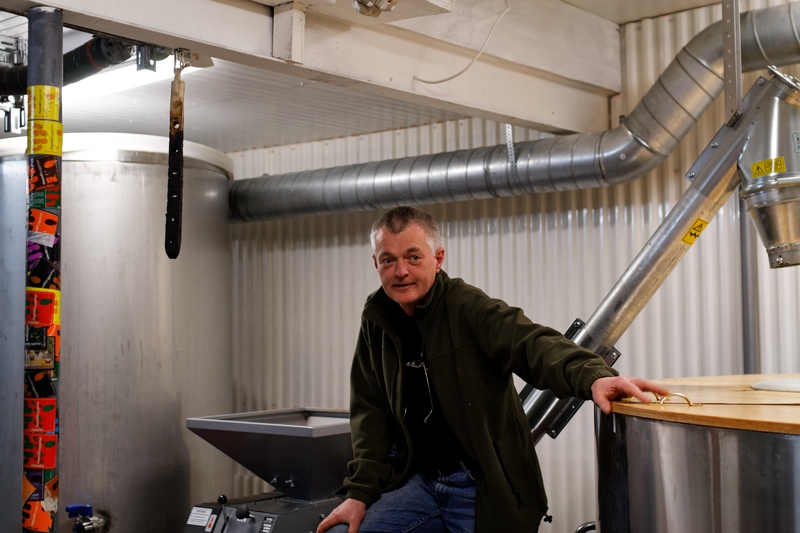 Beer consumption in Norway may be falling, but craft beer production is booming. To cope with increasing demand Haandbryggeriet recently ripped out their old brewing plant, replacing it with a new one. The old one had a capacity of 900 liters per batch, whereas the new one does 2000, more than doubling the batch size. In fact, since the old one could only do 700 liters of strong beers (because of the amount of malts), capacity is close to tripled for these beers. ...
Read | 2009-02-22 13:00 | 0 comment(s)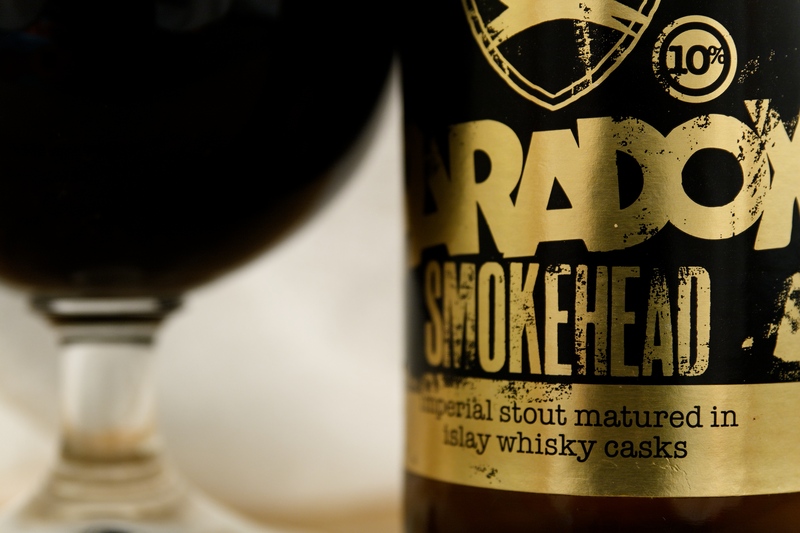 I don't usually do beer reviews on this blog, but I got "reviewer copies" of the BrewDog Paradox Smokehead and Isle of Arran, and thought they were worth writing about. Contrary to what you might think, this doesn't mean breweries have suddenly started to send me their beers, clamouring for me to review them. BrewDog sent them to Knut Albert, who kindly passed them on to me. ...
Read | 2009-02-15 13:35 | 6 comment(s)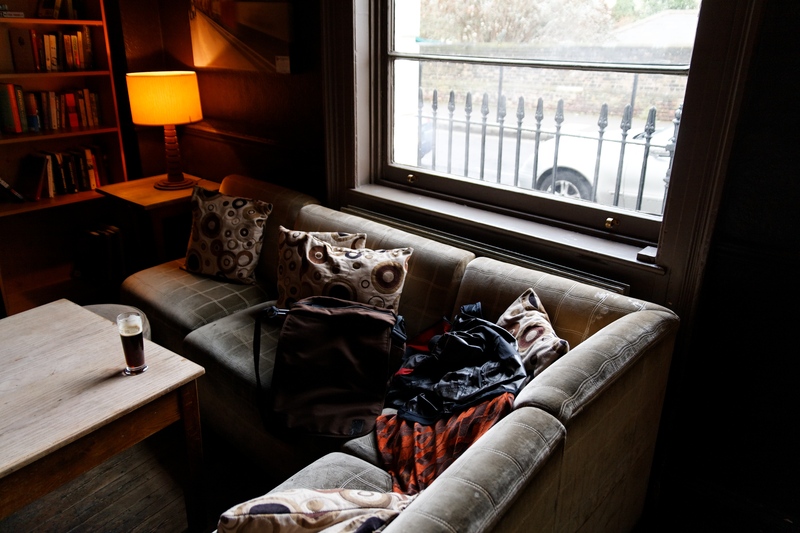 It's odd that the pub should in one sense be the ultimate English tourist attraction, since all countries have their own bars and cafés, but somehow the English pub has become part of international culture. And deservedly so, because there really is something special about English pubs. A good English pub is almost like a communal living-room; a kind of home away from home. That is, the good English pubs are like this. They are of course outnumbered by the indifferent or even bad pubs, which are just boozers like those you find anywhere in the world.
...
Read | 2009-02-10 12:34 | 6 comment(s)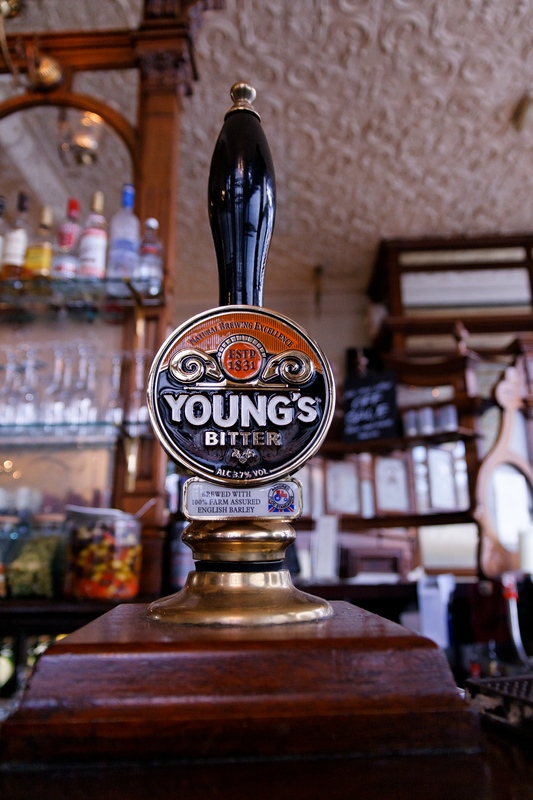 The summer after finishing high school a friend and I set out on an interrail trip through Europe. In England, one of the things we wanted to experience was a proper English beer. So we ordered a Guinness. This was a mistake on many different levels, but I'll limit myself to three here. First, Guinness is of course Irish, and not English. Secondly, we could have had it just about anywhere in Norway. But perhaps the worst mistake was that what's most unique about British beer culture is the cask method of serving beer draft. Guinness, however, even in England, is served from keg, like draft beers in the rest of the world. ...
Read | 2009-01-25 15:07 | 7 comment(s)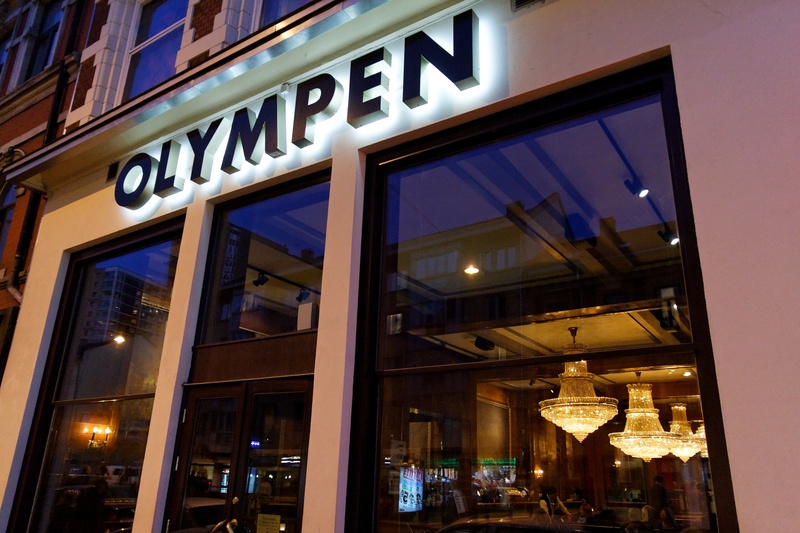 Not long ago, my advice to anyone wanting to try Norwegian microbrew in Oslo would have been to buy bottles from the Wine Monopoly stores and drink them in the hotel room. Not very appealing, of course, but the alternative would have been to hit the two or three pubs that carried a couple of such beers each, where you would have had to argue with the waiters in the hopes of perhaps persuading them to sell you one. (To be fair, Bar & Cigar could be relied on to not just have some, but to also sell them.) ...
Read | 2009-01-17 13:08 | 1 comment(s)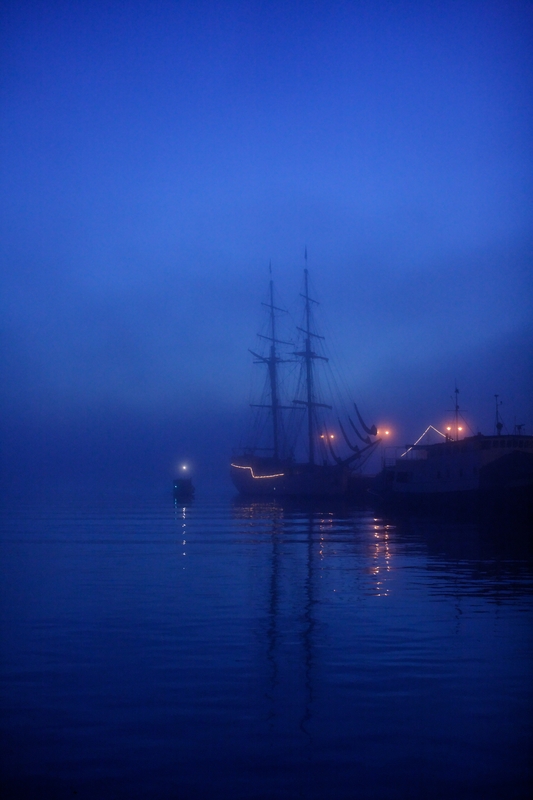 I bought myself a DSLR almost exactly one year ago, and have been working on my photography skills ever since. I've been reading up on theory and equipment, and also worked on trying to make the most of the new camera. I'm happy to say that I think I've made progress during the year. I attribute the improvements to better theoretical knowledge of photography (understanding aperture, ISO, depth of field, etc etc), much better equipment (camera and lenses), and also better post-production. ...
Read | 2009-01-10 16:14 | 2 comment(s)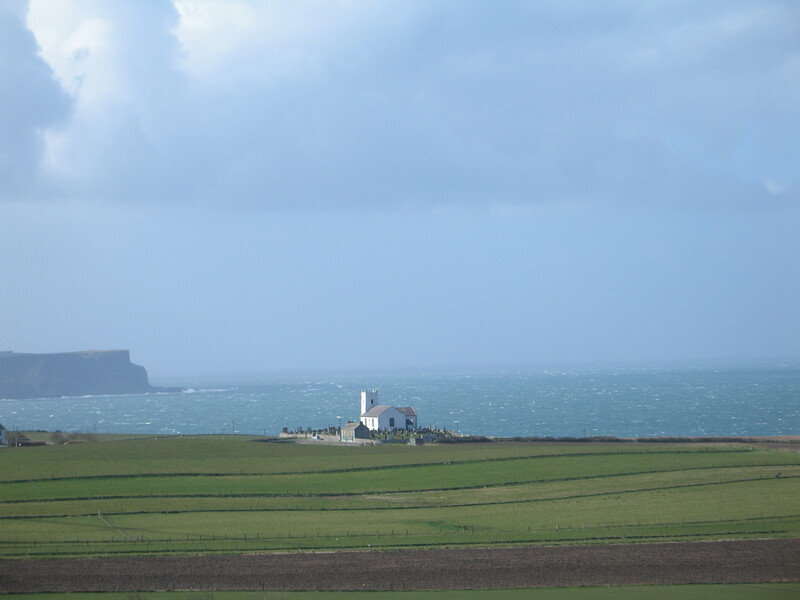 Once again it's time for the annual travel map. This year's is not the most extensive, as I knew when I made last year's, since I knew I was ill and that we were having a baby. This is also why, for the first time in many years, there was no intercontinental travel, and no trips to anywhere even remotely challenging. ...
Read | 2009-01-03 16:06 | 0 comment(s)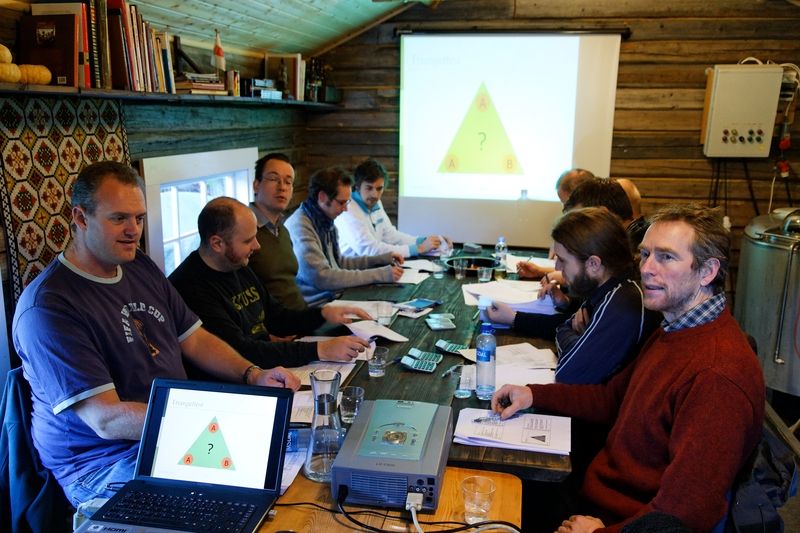 I've written before about my experiences as an uncertified beer judge, and when the Norwegian homebrewer's association offered their beer judge certification course again this year I decided to apply. My goal was to learn more about the beer brewing process, to improve my ability to analyze beer, and to learn about specific flaws in beer and how to detect them. If I'd also have to teach myself the Norwegian beer style guidelines I decided that was a price I'd be willing to pay. ...
Read | 2008-11-20 15:39 | 7 comment(s)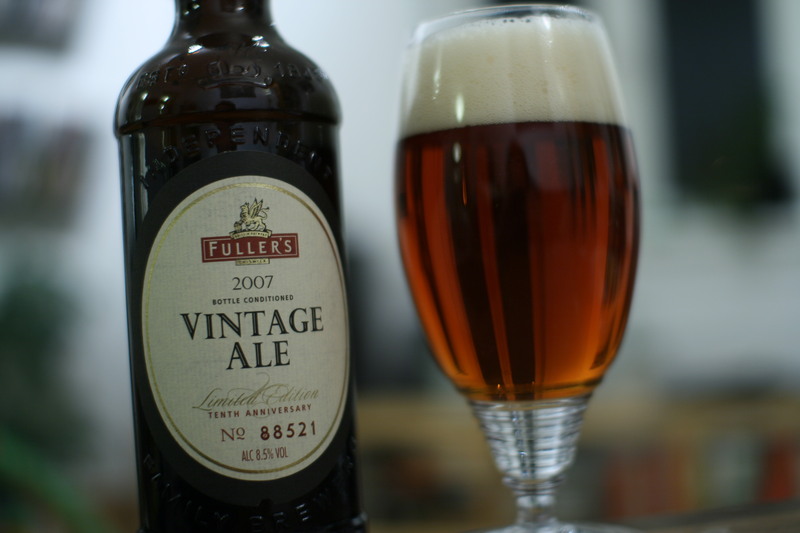 Amber Gold and Black is Martyn Cornell's new book on the history of British beer, currently only available in self-published ebook form. Getting it as a PDF wasn't ideal for me, as it meant I had to pay quite a lot to get it printed, but since Martyn is extremely well-informed on British beer history and passionate about getting his story right, I was more than willing to put up with this in order to be able to read the book. ...
Read | 2008-11-17 18:06 | 0 comment(s)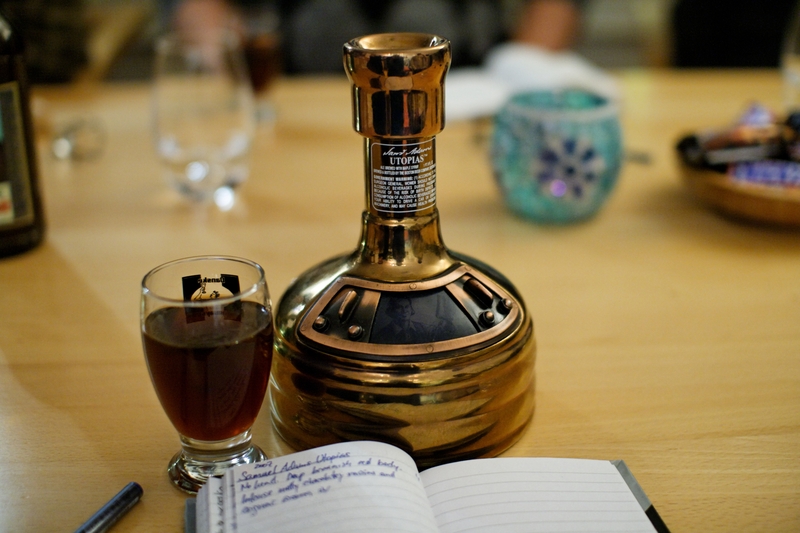 Samuel Adams Utopias is the world's most expensive beer in regular production, costing about USD 100 in the US. In Sweden the government alcohol monopoly takes in a few bottles every time it's produced, and a friend managed to get hold of a bottle from a pub in Gothenburg. It cost about USD 300 there, though, so he wisely decided to split the bottle with others. In the end we were eight beer enthusiasts who gathered in a flat in Oslo to try it. And, of course, since we were getting together anyway, we brought a few more beers to try at the same time. ...
Read | 2008-11-15 21:40 | 1 comment(s)