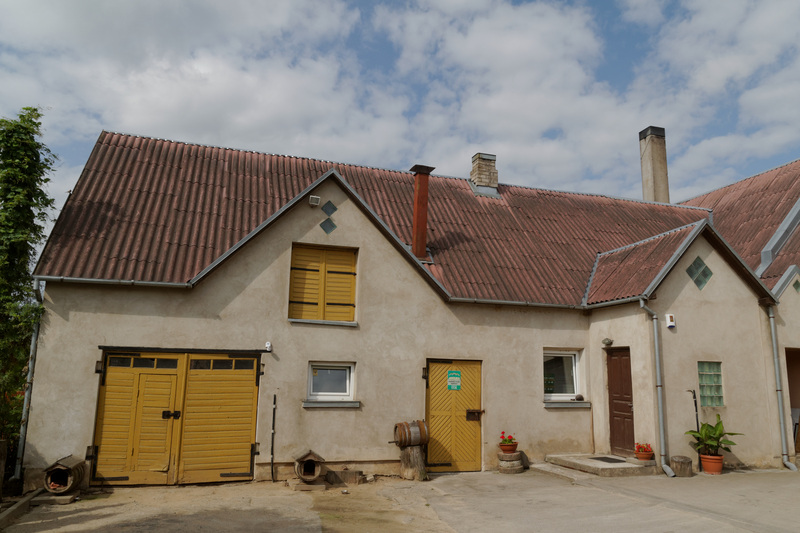 As a favour to me Vidmantas had left the most interesting brewery as the last of the day, so that we could spend more time there. We stopped the car in the yard between the brewery/barn and the house, and got out, to be greeted by angry barking from a tiny little dog tied to a doghouse made from a wooden beer keg. Another dog, looking exactly like it, came to peer at us curiously, but didn't bark. Then the brewer herself, Aldona Udriene, came out of the house to greet us. She immediately explained about the dogs. The one chained up was the "angry dog". He doesn't like visitors, but the other dog was the "good dog," which is never rough with anyone. (This is part 5 of the Lithuanian brewery tour 2015.) ...
Read | 2016-08-21 14:14 | 19 comment(s)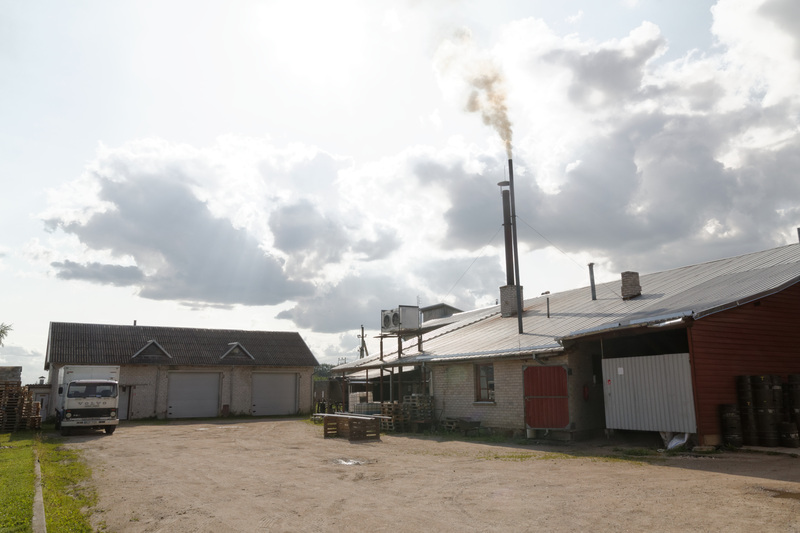 From Panevežys we drove to Biržai to visit a completely different type of brewery. This was Širvėnos bravoras, one of the two breweries producing the Dundulis brand beers. We got out of the car and poked around, trying to find someone to talk to. Eventually we entered the brewery and found the brewer, Simonas Gutautas, busy measuring out juniper berries for a beer they were brewing. It turned out to be the festival beer for the Mėnuo Juodaragis culture festival. (This is part 4 of the Lithuanian brewery tour 2015.) ...
Read | 2016-07-31 12:01 | 6 comment(s)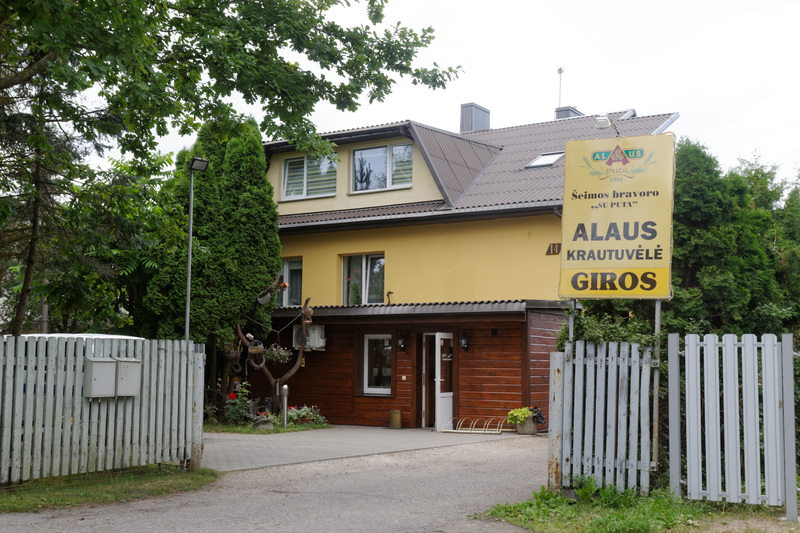 The breweries are pretty close together here in Panevežys. Ten minutes after leaving Piniavos we arrive at the next brewery, Su Puta. And let me at once add that in Lithuanian the name means "with foam." I ask Vidmantas whether he knows what it means in Spanish, and he answers with a sigh that "Yes, I know. Everyone keeps telling me." So I shut up and follow him through the gate. (This is part 3 of the Lithuanian brewery tour 2015.) ...
Read | 2016-06-19 13:21 | 2 comment(s)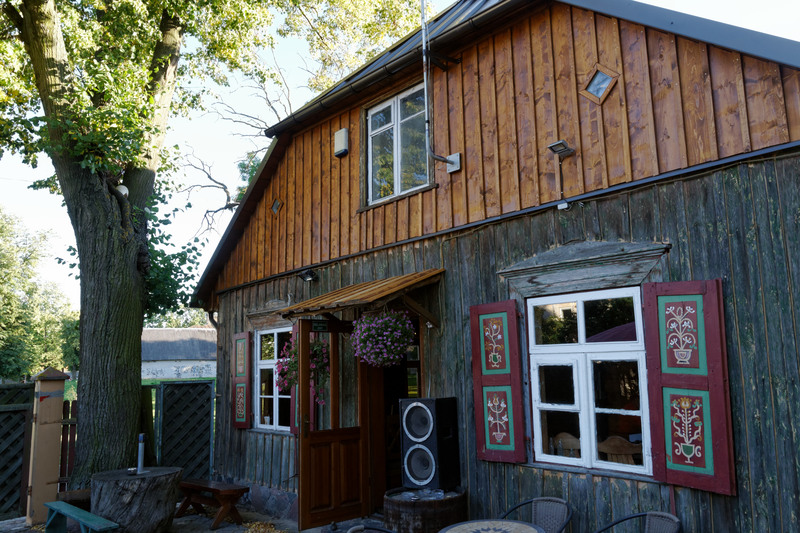 Vidmantas stops the car outside a nondescript gate bearing a small faded sign with the single word "Alutis." It means beer, but with an affectionate diminutive ending. "Alutis," echoes Vidmantas with a satisfied sigh. I assume he's thinking of his online moniker, "Vidma Alutis." Beyond the gate a fierce growling and barking breaks out. Vidma tells me all Lithuanian farmers kept dogs, to guard against strangers and intruders. (This is part 2 of the Lithuanian brewery tour 2015. Yeah, I'm a year behind. Sorry.) ...
Read | 2016-06-09 15:11 | 2 comment(s)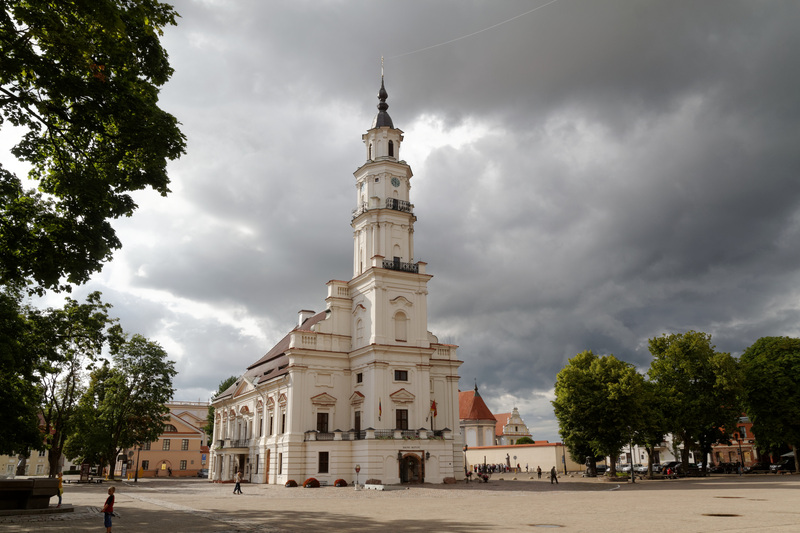 Until recently, the city of Kaunas in Lithuania was home to three breweries all named Apynys. The name means "hops," which is probably why it's so common. Now, however, there are only two breweries named Apynys left, a few kilometers apart on the outskirts of the city. I visited them on a guided tour with BeerTourism.lt, in an attempt to learn more about Lithuanian beer so I can improve my guidebook. ...
Read | 2016-05-01 18:11 | 0 comment(s)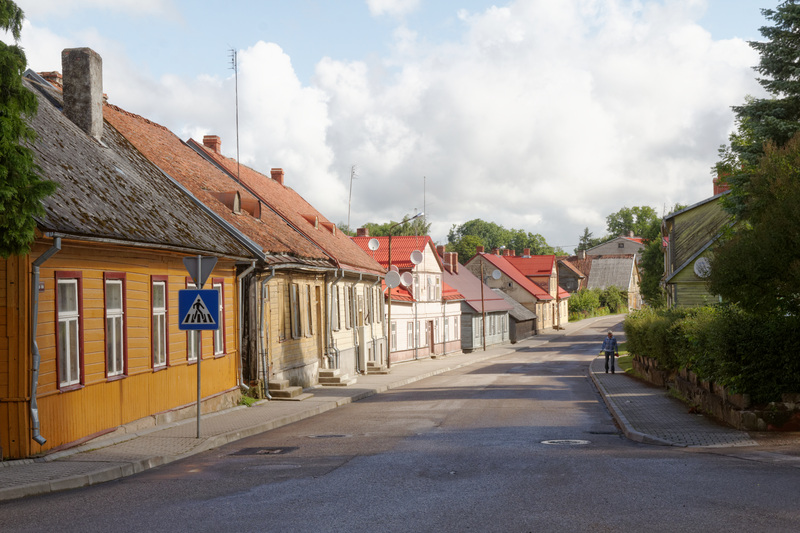 The small town of Aizpute, in western Latvia, is home to SERDE, which calls itself an "interdisciplinary art group." Their focus seems to be mostly art, but they also study traditional culture, including traditional brewing. They've travelled around Latvia finding and interviewing traditional brewers, and then brew recreations of these traditional beers now and then in the summer. So I invited myself along to see what I could learn. ...
Read | 2016-03-13 12:03 | 7 comment(s)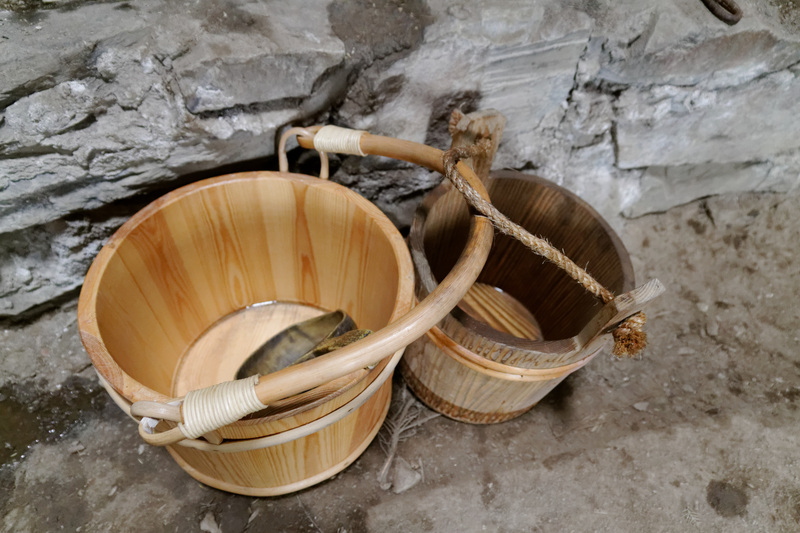 In older times there were a whole host of detailed social customs around the drinking of beer, but the only one I'm aware of that has survived into the present day is oppskåka. Oppskåke is a party for friends and neighbours held after primary fermentation, when the beer is transferred from the fermenter to the cask. When Terje invited me to brew with him, he also invited me to stay until oppskåka, since that was only 48 hours after the brewing. ...
Read | 2016-02-14 12:45 | 14 comment(s)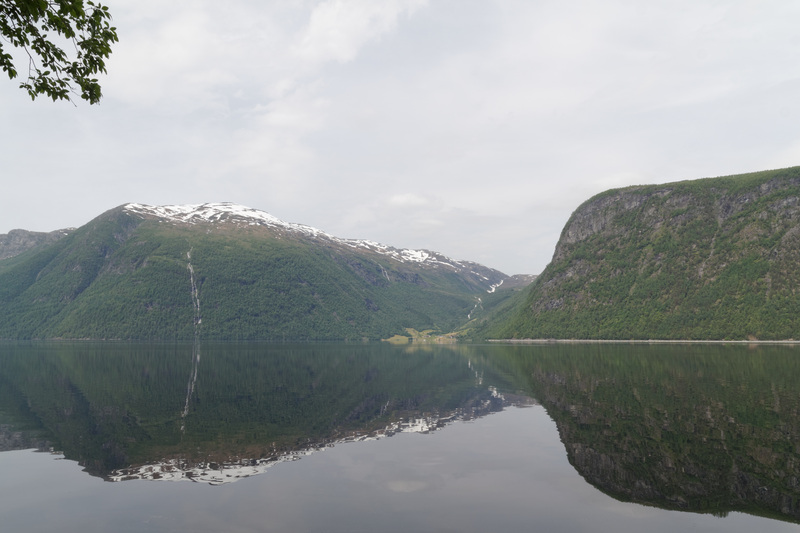 Terje learned to brew from his uncle when he was 16, while helping him on the farm during the summer. While we were waiting for the beer to finish fermenting, we drove off to Hornindal to meet him. His uncle lives in the tiny valley you see in the photo above. It's essentially a small notch in the sheer cliffs along the north side of the lake (Hornindalsvatnet). The only inhabitants there now are Terje's uncle, Rasmus, and another family. ...
Read | 2016-01-03 14:15 | 12 comment(s)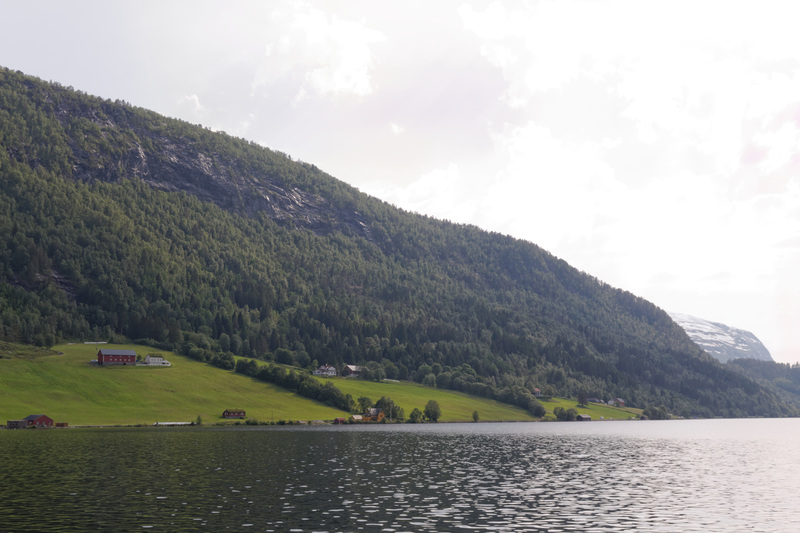 I tried a Hornindal raw ale at a tasting with friends, and was blown away, for two reasons. The first was that the flavour was nearly indescribable. The second was that it was so good! The consensus was that it felt like a step up from the Cantillon we had before it, and the top-notch Belgian we had after it felt like a step back down. So this really was a world class beer, fit to compete with just about anything. ...
Read | 2015-12-26 11:35 | 31 comment(s)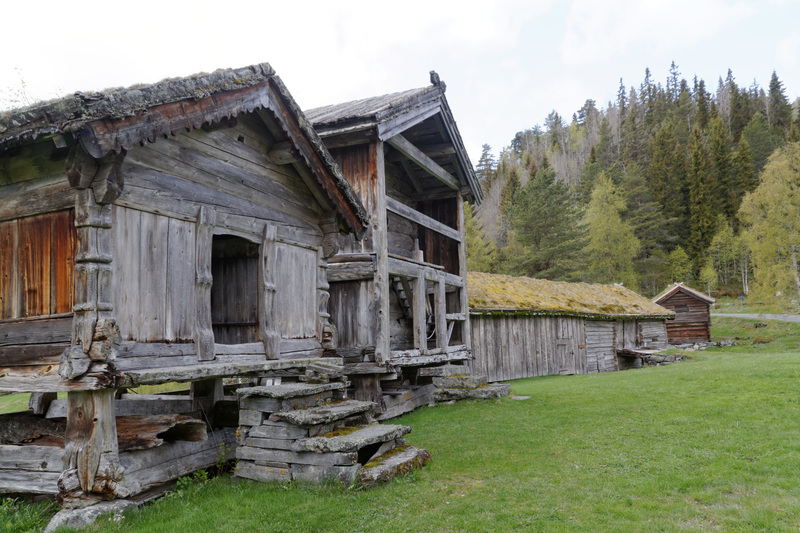 Driving through the pass after Notodden, I could see the landscape changing. The hills had given way to real mountains with snow on their caps. It was the last day of May, and the fresh snow was almost blindingly white in the sunshine. I was leaving flat, prosperous eastern Norway for the mountainous region of Upper Telemark, a part of the country that used to be quite remote. ...
Read | 2015-12-01 16:35 | 1 comment(s)